WHY YOU SHOULD BECOME A MEMBER OF SANEF
Access to a network of editors and senior journalists from across the media industry.
Access to media academics and cutting edge research from across a number of SA and international universities.
The collective muscle of the industry to push for better relations with government and corporate stakeholders.
Access to resources to take on legal cases that are important for strengthening the media industry – and are important for strengthening the constitutional principles of freedom of expression, freedom of the media and access to information.
The ability to help shape the media policy, legislative and regulatory agendas of government through participating and shaping SANEF's policy and legislative work.
The ability to showcase, celebrate and encourage courageous journalism through participating and promoting SANEF's Nat Nakasa awards.
Access to training and capacity building programmes such as SANEF's 2019 National and Provincial Elections programme.
APPLY TO SANEF
If you are an editor or senior journalist or journalism educator or trainer and you believe in ethical, quality journalism please apply to the sanef office.
Please find a link to our membership form SANEF MEMBERSHIP APPLICATION FORM-FINAL 15 AUG 22

There are three categories of membership – "ordinary", "founder" and "associate". These are explained on the form.
PAY YOUR ANNUAL MEMBERSHIP FEE
Pay Your Membership
All members need to pay their annual membership fees of R690. Only paid-up members can vote and be elected to be our SANEF Council.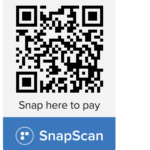 If you prefer to pay your annual membership fee of R600 via ETF, please use the following details:
Name: South African National Editors' Forum
Bank: Nedbank
Branch: Rosebank
Brach Code: 197705
Account Type: Current
Account Number: 1958531235
SWIFT Code (for foreign payments): NEDSZAJJ
Our ref:

YOUR FULL NAME
Please e-mail proof of payment to [email protected].