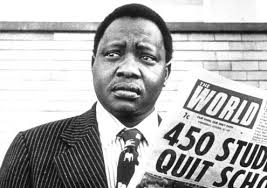 The National Press Club, in partnership with Unisa and the Qoboza Family, hosted the 10th Annual Percy Qoboza Memorial Lecture on Monday, October 19th.
The lecture is held annually in remembrance of 19 October 1977, when the apartheid government banned the World, Weekend World and other publications and organisations in what came to be known as Black Wednesday.
The lecture honours Percy Qoboza, the editor of The World and a critic of the apartheid regime and is a reflection on media freedom.
The theme this year was: "Why journalism matters. The challenges have changed but has its core purpose?"
The lecture was presented by Pippa Green, SA Press Ombudsman. Read the lecture here