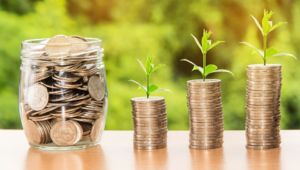 The pressing need for good reporting during the COVID-19 pandemic has encouraged a growing list of donors to offer grants to journalists.
In addition, offers of aid to publishers are emerging in light of the increased financial pressures on small businesses.
Deadlines in some cases are soon – apply immediately by clicking to the attached links below.
Google has announced a Journalism Emergency Fund – aimed at supporting small and mid-sized organisations providing local news. There is a two-week window to apply. The first day was 15 April 2020.
https://newsinitiative.withgoogle.com/journalism-emergency-relief-fund
UNESCO will provide grants in the framework of the World Campaign for Media Freedom. UNESCO is donating a total of US $500,000 to non-profit organizations, including media associations and/or journalists, with projects that improve legal protections for journalists, as well as those that support investigative journalism aimed at fighting impunity.
In this way, the First Call for Proposals is open to organizations with "innovative projects" that serve the objectives of the Global Media Defence Fund.
Civil society organizations, media associations, human rights organizations, rule of law initiatives, investigative journalism networks and academic institutions can participate in this call. Final deadline 10 May 2020.
Participating entities must submit their proposal in English or French. Grants range from a minimum of US $15,000 and a maximum of US $60,000.
For more information on the call, including the application form, click here.
The National Geographic Society has launched an emergency fund for journalists around the world who wish to cover COVID-19 within their communities. Applications are being accepted on a rolling basis.
Grants ranging from $1,000 to $8,000 will be given "for local coverage of the preparation, response, and impact of this global pandemic as seen through evidence-based reporting."
The National Geographic fund "will place particular emphasis on delivering news to underserved populations," is interested in "local and even hyper-local distribution models," and wants to see stories "of inequities that COVID-19 has brought to light." See the announcement for more details.
Writers, photographers, videographers, audio journalists, cartographers, filmmakers, and data visualization experts may apply for this funding.
Pulitzer Center (Global) – The Pulitzer Center on Crisis Reporting has begun a 

Coronavirus News Collaboration

Challenge

,

a new grant designed to encourage innovative journalist and newsroom collaboration on coverage of the global coronavirus pandemic across state and national borders. This opportunity is open to all independent journalists and newsrooms in the United States and other countries. In addition to a strong collaboration component for reporting and publication, it encourages proposals that:

Focus on systemic, under-reported issues underlying the coronavirus crisis.
Use data-driven and/or interdisciplinary approaches to reporting on coronavirus.
Hold the powerful accountable.
The Pulitzer Center is accepting applications for the Coronavirus News Collaboration Challenge on a rolling basis for the rest of the year.
Africa-China Reporting Project (Africa)

The Africa-China Reporting Project at Wits Journalism in South Africa invites journalists to submit proposals for reporting grants of up to $1,500 for investigations related to COVID-19. The project seeks proposals by April 30 for investigating "current ground-level responses, capacity, successes/failures, shortcomings, services and collaborations in African countries, communities, and organisations."
International Women's Media Foundation (Global)– The IWMF's Journalism Relief Fund is open to women-identifying journalists in dire straits — journalists who have faced significant financial hardship, lost work, were recently laid off or who urgently need assistance to avoid severe, irreversible outcomes. This fund will provide small grants of up to $2,000 per request. Note: Special consideration will be given on a case-by-case basis to those who have greater financial need.dx
Meeden Microgrants for COVID-19 Media Work in Emerging Economies – In an attempt to support independent media, fact-checkers, citizen journalists, activists, and technology and digital literacy enthusiasts in their efforts to cover the outbreak, Meedan's Check Global program is launching the COVID-19 Microgrants, specifically aimed at groups working within the context of emerging economies (North Africa/West Asia, Africa, Latin America, Asia-Pacific region). Individuals can apply for up to $500, organizations up to $2,000, and collaborative projects can apply for up to $2,500. Meeden is a US nonprofit that designs and develops open source software, leads monitoring projects, produces assessment standards, and conducts trainings in support of global digital journalism, human rights media investigations, and digital media verification."
Women Photograph (Global) – The Women Photograph COVID-19 Emergency Fund provides a small amount of one-time support to independent women and non-binary photographers globally who need assistance — there are no restrictions on what the funding can cover: healthcare, childcare, rent, professional expenses, etc. Photographers may request up to $500 in support, though restraint is requested so as many people as possible can be helped. The first round of funding has been distributed. If more funds are received via donations then a second round will be initiated.
Writers Emergency Assistance Fund (Global) – Funds are only available to those who cannot work because they are currently ill or caring for someone who is ill, not those who have lost work, according to the sponsor, the American Society of Journalists and Authors. "Writers who apply do not have to live in the United States but must submit books or articles written in English."
The Photographer Fund (Global) – The Photographer Fund sponsored by Format aims to help self-employed photographers who are facing financial hardships due to COVID-19. Format is an online portfolio

platform

designed for photographers to show their work and promote their business. Assistance of up to $500 per person is provided.
The Unemployed Insurance Fund – the UIF has introduced a special new coronavirus benefit, aimed at workers affected by the pandemic.
Employers need to apply for the coronavirus benefit if they can't afford to pay their workers. The maximum amount recipients will get is R6 730 a month. If you lost your job, you can claim an unemployment benefit from the UIF – and if your company reduced your working hours, you can also put in a claim. But if your company put you on unpaid leave during this time, or if you have been laid off temporarily – or if a company can only afford to pay a part of your salary – you may get  a special payout from the UIF, as part of the Covid-19 Temporary Relief scheme, also known as the special Temporary Employee/Employer Relief Scheme (TERS). A business has to apply to the UIF to get money to pay workers. It will have to prove that it suffered a severe knock from the lockdown. If approved, the UIF will pay out money per worker for up to three months. The UIF offices are closed, but you can register online at https://www.ufiling.co.za/ .
From the home page, click on the 'Activate my uFiling account' button and follow the on-screen instructions. You will receive a case number to track your progress. Alternatively, you can email [email protected] for guidance. For the coronavirus benefit, you can't apply – your employer has to. Businesses need to mail [email protected] to register their companies for the payout. The UIF hotline for the coronavirus benefit is 012 337 1997.
SANEF will be updating this list regularly.
Please notify us at [email protected] if there are any further funds or funding that you know is available.