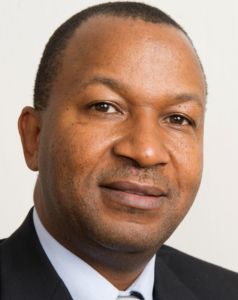 By Pule Molebeledi
Colleagues, we meet today amid the persistent and powerful winds of public opinion ravaging our newsrooms, pummelling us into unchartered territories and blowing us into acrimonious and embarrassing finger-pointing charades as seen on the Twitter streets recently.
There seems to be a wedge developing between and among our tradesmen and tradeswomen and also with some of our customers. It is a regrettable development that unfortunately undermines the fragile public confidence in our profession.
Journalism does not belong to the media proprietors, shareholders or media managers – it is a public good – even though it has commercial undertones. Our customers deserve better from us. They are bound to us by that novel word – credibility – we dare not lose this!
Some of the people who walked before us such as Nat Nakasa, Aggrey Klaaste, Zwelakhe Sisulu and Allister Sparks, understood that journalism is essential to the health of our democracy through exposing wrongdoing, reflecting the state of our society, and facilitating conversations on the burning issues of the day.
Public interest is at the heart of ethical journalism. It stands to reason that ethical journalism is the only kind of journalism that can ever be in the public interest. So, what is ethical journalism? There are some easy answers and some that lead to more questions.
At the starting blocks, journalists must have the interests of the readers and the citizenry at heart. Journalists must not be gullible and should strongly resist influence from commercial, financial or even political interests. They must strive to be impartial – no matter the provocation or agitation.
Next, practising the basics of good journalism will develop our ethical muscles and save us from many lapses: don't make up your mind until you have heard all sides of the story, make fulsome and sincere efforts to get all sides of the story, speak to multiple sources, get documentary or other evidence whenever it is appropriate, probe the motives of your sources, provide context wherever possible, be accurate, be fair.
But even this is not always enough. If there is one thing that the past decade has taught us, it is to be more sceptical about the motives of the people who leak stories to us, particularly when they involve people in power or people standing in the way of abuse of power.
An easy narrative is one where there are good guys and bad guys. But the fact is that we are all flawed, and so are the people we write about. We need to spend more time investigating motives and unravelling the relationships and histories of the people we write about before we publish.
We will never have the full picture and never have all the facts. We should therefore be humble about how authoritatively we state facts. We should be more transparent with our readers about how we reach conclusions and state when there are gaps in our knowledge.
Even when we think we know the story we must remain open to information that could change the narrative or shed new light of information already in the public domain.
Human relationships can be tricky, and none of us is so unscrupulous as to cultivate sources without also forming an authentic connection with those people. Nonetheless, journalists must be able to negotiate their relationships with their contacts and sources without losing sight of what the relationship is.
These relationships are transactional in the sense that they are about information and controlling the narrative. There is always the possibility of manipulation. We have to resist the temptation to be flattered into thinking that powerful or influential people are our friends.
Sometimes we get stories that are true and in the public interest – and are still only leaked in order to weaken someone or to lead attention away from some other malfeasance. We must be alert to these manipulations. Not to say we shouldn't report them, but we must understand why the story is being leaked, and why we want to publish it. And if possible, we should explain this to our readers too.
One of the gravest errors of our recent past was to become attached to a narrative and then stick stubbornly to it even when the cracks started showing. Another was to publish before the story was ready.
The practice of ethical journalism is not only a question for the individual journalist. The organisational culture needs to encourage, nurture and support journalists to be courageous. It ​needs to not only tolerate but also encourage journalists to stand their ground with their managers if their stories are edited to make them take a stronger line than the facts can sustain.
At an organisational level, the practice of ethical journalism also encompasses the stories we chose to write about and the ones we don't.
# Molebeledi delivered this edited speech at the SANEF Fundraising Breakfast on 4th December 2020 on behalf of Arena Holdings, who are the new publishers of the Sunday Times, Financial Mail, Business Day, Sowetan, The Herald and Vrye Weekblad among others.
# The keynote address was delivered by Eskom CEO on "Restructuring Eskom beyond the energy crisis".  Please watch his speech here