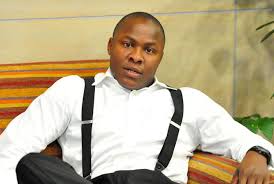 The South African National Editors' Forum (SANEF) has today received the sad news of the sudden death of the City Press executive editor, Dumisane Lubisi due to heart failure on Friday night.
According to the newspaper's Managing Editor Ms Rhodé Marshall, Lubisi (44) had previously worked at African Eye news agency, This Day newspaper, and the Sunday Times before joining City Press in June 2007 as an investigative reporter.
During his time at City Press, Lubisi served as a senior reporter, commissioning editor of opinion and analysis section Voices and as the paper's ombudsman. He was a keen road runner and was often seen in the office in particularly garish and wearing bright running shoes.
City Press editor Mondli Makhanya described Lubisi as "stickler for accuracy" saying the newspaper has lost a pillar. "I can't even begin to describe the devastation we are feeling like as the City Press family." He said.
Lubisi struck fear into the hearts of reporters and managers alike with his unrelenting enforcement of the Press Code and media ethics. As a journalist, he could spot a news angle from afar and thus served as a pivotal voice as we put together content for the paper and our website.
"Above all, he was just a damn fine guy. He laughed, joked, talked nonsense, and brought life to our newsroom. His only major flaw was his loyalty to that gold and black team from Phefeni. He even dared to wear that team's jersey to the office," said Makhanya.
The loss of such a young and vibrant life deeply saddens SANEF.   Our deepest sympathies go out to his colleagues, friends, and family. Lubisi leaves behind his parents and three sons, Thando, Siya and Wandile. We offer them our thoughts, prayers, and well-wishes during this dark time in their young lives.
Note to Editors: The South African National Editors' Forum (SANEF) is a non-profit organisation whose members are editors, senior journalists and journalism trainers from all areas of the South African media. We are committed to championing South Africa's hard-won freedom of expression and promoting quality, ethics and diversity in the South African media. We promote excellence in journalism through fighting for media freedom, writing policy submissions, research and education and training programmes. SANEF is not a union.
For more information please contact:
Sbu Ngalwa – SANEF Chairperson (073) 404-1415
Adriaan Basson – SANEF Deputy Chairperson (082) 562-2113
Mahlatse Mahlase – Secretary General (083) 399-2852
Nwabisa Makunga – Treasurer (082) 555-1972
Mary Papayya – SANEF Media Freedom Chair (082) 379-4957
Asanda Ngoasheng – Western Cape Convenor – 082 610 9374
Judy Sandison – SANEF KZN Convenor (082) 571-3334
Katy Katopodis – SANEF Gauteng Convenor (082) 805-7022
Chiara Carter – SANEF Eastern Cape Convenor (082) 659-9162
Kate Skinner – SANEF Executive Director – (082) 926-6404
Twitter: @SAEditorsForum
Email: [email protected]  Website: www.sanef.org.za