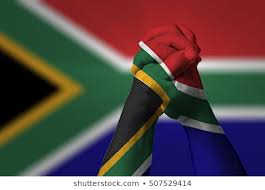 The South African National Editors' Forum  (SANEF) stands in solidarity with our colleagues at the South African Broadcasting Corporation (SABC) – this after one of their journalists tested positive for the Coronavirus (COVID19) in the Kimberley office in the Northern Cape.
SANEF understands that the public broadcaster took immediate precautionary steps yesterday and shut down its operations in the region. All staff are working from home.
SABC Editor-in-Chief Phathiswa Magopeni said the organisation is in contact with the journalist who is recovering at home.
Magopeni states, "We wish him well. We know that he came into contact with two German tourists. Given the close proximity of our news staff in the newsroom – 25 colleagues in the Kimberley office – we decided, as a precautionary measure, to close the office and have all staff quarantined and tested. We are developing contingency plans for the operations there."
"As the SABC, since the start of the disaster, we have taken critical precautionary measures to safe-guard all our staff – with masks and other protective gear and items. But clearly given this scenario it calls for journalists to be extra careful", added Magopeni.
SANEF calls on all media organisations to make sure their staff are kitted with the relevant protective gear. Journalists and media workers are among the essential staff listed on government's lock down regulations and must be cautious when out reporting on the spread and containment of the virus. We refer all media organisations to the safety tips including on our SANEF website https://sanef.org.za/coronavirus-covid-19-updates/
South Africa is in its first day of our 21-day lockdown period. SANEF calls on all media organizations to act responsibly and with care and consideration and to make sure that they have taken all precautions to keep their staff safe.
We send our heartfelt condolences to the family of the two South African women aged 28 and 48 who have succumbed to the disease in the Western Cape.
Note to Editors: The South African National Editors' Forum (SANEF) is a non-profit organisation whose members are editors, senior journalists and journalism trainers from all areas of the South African media. We are committed to championing South Africa's hard-won freedom of expression and promoting quality, ethics and diversity in the South African media. We promote excellence in journalism through fighting for media freedom, writing policy submissions, research, education and training programmes. SANEF is not a union.
For more information please contact:
Mahlatse Mahlase – SANEF Chairperson, (083) 399-2852
Mary Papayya – Acting SANEF Media Freedom Chair (082) 379-4957
Judy Sandison – SANEF KZN Convenor 0825713334
Sbu Ngalwa – SANEF Eastern Cape Convenor (073) 404-1415
Janet Heard – SANEF Western Cape SANEF Convenor, 0780419528
Hopewell Radebe – SANEF Acting Gauteng Regional Convenor 083 582 1734
Kate Skinner – SANEF Executive Director – 082 926 6404
 Twitter: @SAEditorsForum
Email: [email protected] Website: www.sanef.org.za