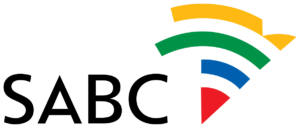 The South African National Editors' Forum (SANEF) welcomes the launch of the SABC's editorial policies including the corporation's commitment to resolving the controversy around the position of editor-in-chief. We welcome the resolution of this issue and the clarification that editorial decision making now rests with the Head of News and that this post is now officially designated as editor-in-chief.
We believe that this decision is critical to ensuring the independence of the SABC as it limits the possibilities of outside interference.
Further, we welcome a number of other important amendments to the policies including:
The introduction of the Press Code to guide digital publishing; and
The introduction of a new section on management of content on digital platforms.
We note the SABC's statement that the rationale behind the amendments is to strengthen editorial controls by ensuring that, "editorial staff take full accountability for editorial decisions". Further, we note the SABC Board's statement that, "Consistent with the ethos of the SABC Charter, the policies give an exclusive right to the editorial staff of the SABC, to exercise journalistic, programming and creative independence." We welcome these statements as we believe that editorial decision making must rest with journalists.
Note to Editors: The South African National Editors' Forum (SANEF) is a non-profit organisation whose members are editors, senior journalists and journalism trainers from all areas of the South African media. We are committed to championing South Africa's hard-won freedom of expression and promoting quality, ethics and diversity in the South African media. We promote excellence in journalism through fighting for media freedom, writing policy submissions, research and education and training programmes. SANEF is not a union.
For more information please contact:
Mahlatse Mahlase – SANEF Chairperson, (083) 399-2852
Katy Katopodis – SANEF Deputy Chairperson (082) 805-7022
Moipone Malefane – SANEF Secretary General (082) 772-5861
Judy Sandison – SANEF KZN Convenor (082) 571-3334
Sbu Ngalwa – SANEF Eastern Cape Convenor (073) 404-1415
Janet Heard – SANEF Western Cape Convenor, (078) 041-9528
Hopewell Radebe – SANEF Gauteng Convenor (083) 582-1734
Kate Skinner – SANEF Executive Director – (082) 926-6404
Twitter: @SAEditorsForum
Email: [email protected] Website: www.sanef.org.za