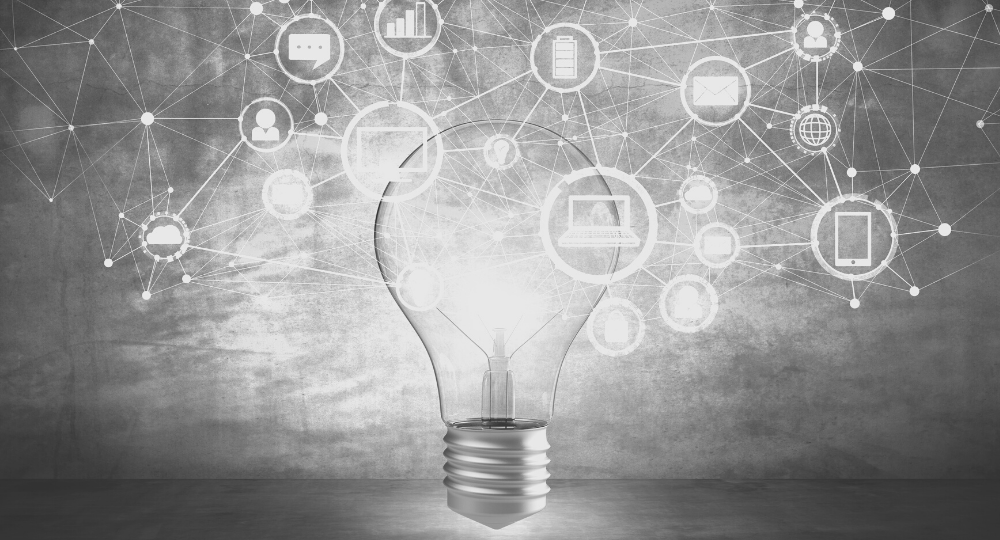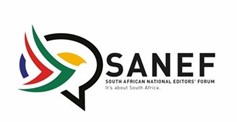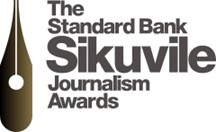 The shortlist for this year's edition of the Standard Bank Sikuvile Journalism Awards, brought to you by South African National Editors' Forum (SANEF), has been announced.
The winners will be announced at an event on Saturday, 24 June at The Venue, Melrose Arch, Gauteng.
All category winners receive the coveted Sikuvile Journalism Award Trophy as well as R15,000 prize money (to be shared if there is more than one winner in a category).
SHORTLIST                                                      
CATEGORY 1:   HARD NEWS
NAME                                  TITLE                                                                                                                      COMPANY
Myles Illidge
"Department of Justice ransomware attack"
MyBroadband

Norman Masungwini

"R480 Million Bill for Idle State Cars"

"2024 National Elections under threat"

City Press

Noxolo Sibiya
"How many more must die?"
Sowetan
CATEGORY 2: INDIGENOUS LANGUAGE REPORTING IN COMMUNITY MEDIA
Cleopatra Jones

"Not Just a Body Number"

"Inkolelo Engaziwa"

SABC

Vukosi Mathonsi
"Carjacking"

"Drugs"

"Miss SA 2022 Profile"

SABC
CATEGORY 3:  COMMUNITY SERVICE REPORTING
Liezl Human
"Plan to create 'Khoisan Orania' in Grabouw"
Ground up
Malibongwe Dayimani

Kayleen Morgan

"Enyobeni tavern tragedy"
News24
Nomvuyo Ntanjana
"Left off the grid"

SABC
Sune Payne
"Heartache of forced removals lingers as claimants prepare to make 'history' and move back to District Six"
Daily Maverick
Zikhona Tshona
"Siyabonga"
Newzroom Afrika
CATEGORY 4:   POPULAR JOURNALISM
NO FINALISTS
CATEGORY 5:   INVESTIGATIVE JOURNALISM
Dewald van Rensburg
"The Laundry"
AmaBhungane – Daily Maverick
Jeff Wicks
"Silenced: Why Babita Deokaran was murdered"
News24
Raymond Joseph
"Gaming the Lottery"
GroundUp
Tankiso Maketha

Graeme Hosken

Aron Hyman

"Zama Zama Investigation"
TimesLIVE
CATEGORY 6:   BUSINESS JOURNALISM
Ann Crotty
"Spar: Has the friendly store lost its way"
Financial Mail
Antoinette Slabbert
"Einde van die pad"
Rapport
Carol Paton
"From AK-47s to business forums: This is how SA's 'construction mafia' is winning"
News24
Dewald van Rensburg
"The ANC's Manganese 'Gold Mine"

"Gold 'scam' robs SA of billions, says SARS"

AmaBhungane
Lisa Steyn
"Will Transnet be the next Eskom? Industry warns rail is in free fall in SA"
News24
Thanduxolo Jika

Philani Nombembe

Lwazi Hlangu

"Extortion mafias hold SA hostage"
Sunday Times
William Horne
"Hier is die amper 100 munisipaliteite wat Eskom R50 mjd. Skuld"
Netwerk24
CATEGORY 7:  FEATURES
Franny Rabkin
"Still Searching for the Truth/The Woman in the Blue Dress"
Sunday Times
Jorisna Bonthuys
"Mother of asthmatic children fights for air in dirty shadow of coal power stations"
Daily Maverick
MEDIA HACK TEAM.

Laura Grant

Leonie Joubert

Alastair Otter

Tanya Pampalone

Gemma Ritchie

Gemma Gatticchi

Paul Botes

"A Perfect Storm"
Media Hack-TheOutlier.co.za
NEWS24 TEAM

Nokuthula Manyathi

Sharlene Rood

Chante Schatz

Kayleen Morgan

Amy Gibbings

Aljoscha Kohlstock

"When the rains came"
News24
Susan Comrie
"The Collapse of Old King Coal" (series)
AmaBhungane
Willemien Brümmer
"'n Reeks oor haweloses" (two-part series)
Netwerk24
CATEGORY 8:   LIFESTYLE
Carla Lewis
"Wolbeer is weg"
Beeld
Engela Kruger
"Tjoklit kom lang pad van meer as 80 jaar"
Die Burger
Madeleine Chaput
"The moral question that hangs over 'more bang for your buck'"
Daily Dispatch
Mariëtte Olwagen

"Die lokomotief met die kruishoedjie"
Die Burger
Mia Lindeque

Abigail Javier

"The Homeless Graduate – Gibson's Nzimande's story"
Eyewitness News
Murray La Vita
"Nonconformers to hetero-normative values"
Netwerk24
Nomvuyo Ntanjana
"Carving Out Hope"
SABC
Phemelo Motene
  "Forced Sterilisation" "Understanding the realities of raising a child living with Autism"
Kaya 959
Toast Coetzer
"Dierbare Woestyn"
Taalgenoot
Willemien Brümmer
 "Biblioteke: Is daar 'n toekoms?"
Netwerk24
CATEGORY 9:   COLUMNS/ EDITORIAL
Hamilton Wende
"The first casualty of the war is truth – and humanity is close behind"

"Adriaan Vlok – the old man and the dark shadow of the past"

Daily Maverick
Johanna van Eeden
"Wat is SA se atarimae?"
Beeld
Kgaugelo Masweneng
"Faku was right: 'Where there is fire, there is politics"
TimesLIVE
Mpumelelo Mkhabela
 "Babita Deokaran faced politically connected procurement terrorists and lost"
News24
Sibusiso Mjikeliso
 "With adequate help, Nkosi's story can have a different ending to Tyibilika"
News24
CATEGORY 10:   VISUAL JOURNALISM
Financial Mail

Sarah Buitendach,

Shaun Uthum

Vuyo Singiswa

"FM Covers 2022"

Financial Mail
 Isabella Maake
"Paniekaanvalle aan die toeneem in SA"
Netwerk24
Johnn-Grant Munro
Queen Elizabeth 70 years of history"
Die Burger
Nolo Moima
"Where's the Justice?"
Sunday Times

Rikus Ferreira

 "Wakers en Makers van belofte

"SA kinders sukkel"

"Die soet druppels van oorreding"

Taalgenoot

Theuns Kruger
"Beeld F1-voorblad"
Beeld
Thulani Ntsong
"Phala Phala", "Junkee for coal" and "Koko"
City Press
Vernon Janse van Rensburg
"Koning Charles III"
Beeld
Wilson Mgobhozi
Body of work

"How Did We Get Here?"

City Press
CATEGORY 11:   NEWS PHOTOGRAPHY
| | | |
| --- | --- | --- |
| Ashraf Hendricks | "Huge fire destroys Langa homes" | GroundUp |
| Ashraf Hendricks | "Taxi drivers burn streets of Hout Bay" | GroundUp |
| Kayleen Morgan |  "KZN floods: KwaNdengezi father carries son's body for 10km, joins sea of families desperate for help" | News24 |
| Phandulwazi Jikelo |   "Parly Fire Flares as Questions Mount" | Cape Times |
| Siphiwe Sibeko |  "Mohlakeng descends into chaos as community burns zama zama homes and belongings" | Reuters- Timeslive |
CATEGORY 12:  FEATURE PHOTOGRAPHY
| | | |
| --- | --- | --- |
| André Badenhorst | "Lank leef die konings!" | Taalgenoot |
| André Badenhorst | "Ouskool in Lalaland" | Taalgenoot |
| Felix Dlangamandla |  "No Sanitation" | Daily Maverick |
| Sandile Ndlovu |  "Fallen Reed" | Sunday Times |
| Thulani Mbele | "A Muddy Story" | Sowetan |
CATEGORY 13:   SPORTS PHOTOGRAPHY
| | | |
| --- | --- | --- |
| Ashraf Hendricks | "Gugulethu goes gaga for go-karts" | GroundUp |
| André Badenhorst | "Elke Tutu het 'n storie" | Taalgenoot |
| André Badenhorst | "Hoe ry die boere sit-sit so" | Taalgenoot |
| Deaan Vivier | "Reekssege nog nie in sakkie" | Netwerk24 |
| Lefty Shivambu | "Coach likens himself to Biblical Noah and Moses" | Sowetan |
Categories 14 Manager/Publisher of the Year Award, 15. Juby Mayet Rising Star of the Year, 16. Journalist of the Year and 17. The Allan Kirkland Soga / Standard Bank Chairman's Lifetime Achievement Award (previously the Allan Kirkland Soga: Achievement Award) will be announced at the awards event.
The jury that judged the entries included: Kim Cloete, Tyrone August, Melanie-Ann Feris, Ryland Fisher
Pippa Green, Thabo Leshilo, Mapi Mhlangu, Lesley Mofokeng, Ruth Motau, Neo Ntsoma, Mary Papayya, Gus Silber, Beauregard Tromp, Andile Ntingi, and Portia Kobue.
Further information:
 SANEF:
Reggy Moalusi- Executive Director 071 682 3695 –[email protected]
Hopewell Radebe- Projects Manager/ 083 582 1734 – [email protected]
Dzudzie Netshisaulu – Coordinator/Administrator 079 029 7656/ [email protected]