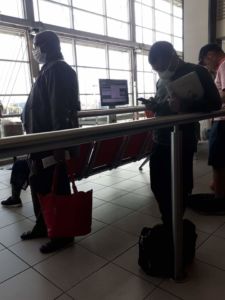 Africa Check has established its own fact-checking portal to combat the spreading of misinformation.
The global spread of Covid-19 disease has led to unprecedented measures around the world. When there is a health crisis, misinformation can also spread quickly. As a result, Africa Check has been busy fact-checking viral WhatsApp messages, Facebook posts, tweets and news articles in recent weeks. The partner organisation has undertaken to continue to do so as long as there is a need for accurate information during this difficult time.
Click here to access the portal.
Africa Check has grouped fact-checks into six broad categories, which are alphabetically sorted.
They will be adding more categories – and checks – as they encounter them.
Share this #LiveGuide
Many people may feel helpless during this time, especially if they are working from home or self-isolating. But Africa Check can all help combat false and misleading information about the novel coronavirus.
Please share this #LiveGuide and encourage your friends and family to share accurate information.
Tag @AfricaCheck and use #CoronaVirusFacts.