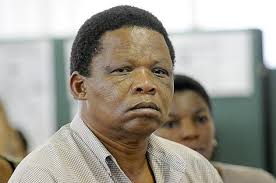 Former diplomat and veteran journalist Jon Qwelane died at the age of 68 on Christmas Eve on Thursday. He was appointed South Africa's ambassador to Uganda in 2010.
Veteran journalist Dan Moyane said Qwelane should be remembered for his work. "He had very strong views about issues in the country way back in 1999, especially on issues about race and injustice. You have to remember JQ's contribution is a legendary contribution to journalism in this country. His sharp pen earned him the status of a hero among many young journalists in this country."
Qwelane worked for various media houses as a writer, broadcaster and an editor for many years. He was also known as a fearless and prolific journalist and talk show host who pushed the envelope and influenced public discourse.
He made his mark as a print journalist working for The Star and the Sunday Star, for which he also wrote columns. He produced op-ed pieces and had two regular columns in the 1990s: Jon's Jive, which appeared on Saturdays, and Just Jon on Sundays.
Qwelane was a founder member of the Writers Association of SA and was the recipient of the SA National Editors' Forum coveted Nat Nakasa Award in 1998.
In 2010, he was appointed by the Department of International Relations and Cooperation as South Africa's High Commissioner to Uganda for a four-year term.
"He served his country with distinction and unwavering commitment," said ANC spokesperson Pule Mabe.
"President [Cyril Ramaphosa] had instructed that the National Flag fly at half-mast in the North West province on the day of the funeral of Qwelane, this as a sign of respect to him," a statement by the Office of the North West Premier Job Mokgoro said.
The veteran journalist has recently been in a legal battle for his controversial 2008 column titled: "Call me names but gay is not okay". The hate speech matter is now before the Constitutional Court for declaration.
SANEF sent its heartfelt condolences to the Qwelane family, friends, the media fraternity and the diplomatic community.