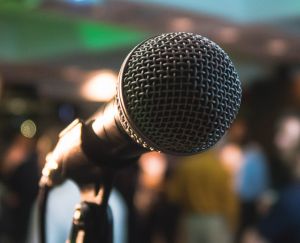 As online training becomes more crucial in a world which has shut down face-to-face interaction, radio sales legend Stan Katz has crafted one of the most important sales courses to be launched in recent years in partnership with Fraycollege.
The course is based on Stan's best-selling book "Radio Advertising: A Sound Investment. 10 Key Principles for Maximising Returns. Offered globally only online, this course equips radio salespeople with the skills to master the art and science of radio sales.  It is also ideal for people just starting out in the business.
One of the greatest challenges in sales management is training the sales team. This is now being addressed through this online course, accessible to anyone who has access to data, anywhere.
"Over all the years of training people in radio sales, I realised that there is a gap for training that reinforces short course lessons and supports management's efforts,"says Stan.
Stan is one of the most successful radio sales experts in the world and has had a distinguished career transforming radio stations as well as creating new models for increasing profitability.
United Stations' Managing Director, Rivak Bunce, said "Stan has mentored many a successful Radio Ranger, whom he provided with his road map and inspiration to excel in sales. No dull theory here, only actionable ideas, specific strategies and powerful tools that you can put to work today."
These are not trite words. Stan's strategic leadership helped build Primedia into one of the biggest media houses on the continent.
"Over many decades he almost single-handedly reinvented, redefined and recalibrated the way we think about commercial radio in South Africa," says Jeremy Maggs, Media and Marketing Expert.
"Over the years, Stan has seen it all and that explains his X-ray vision: give him a day in an organisation and he´ll tell you where it's going wrong and what it needs to do to escape disaster," said Christopher Springate, regional coordinator, Deutsche Welle Akademie.
Entitled "The Ultimate Radio Sales Course" it's divided into ten modules. There are lessons on writing proposals, getting the message right, engaging the listeners' imagination and wowing clients with award-winning campaigns.
Participants watch videos, play games, take quizzes and earn a certificate of competence on completion. Until now, Stan has only been only available at a high cost to train sales staff.
Those who will benefit from this course include station executives, salespeople, on-air staff and anyone who stands to gain from an understanding of the radio industry.
For More Information Contact:
Jessica Mothapo on [email protected]
Sandra Roberts [email protected] +27 11 888 0140.
See more – https://www.fraycollege.com/elearning