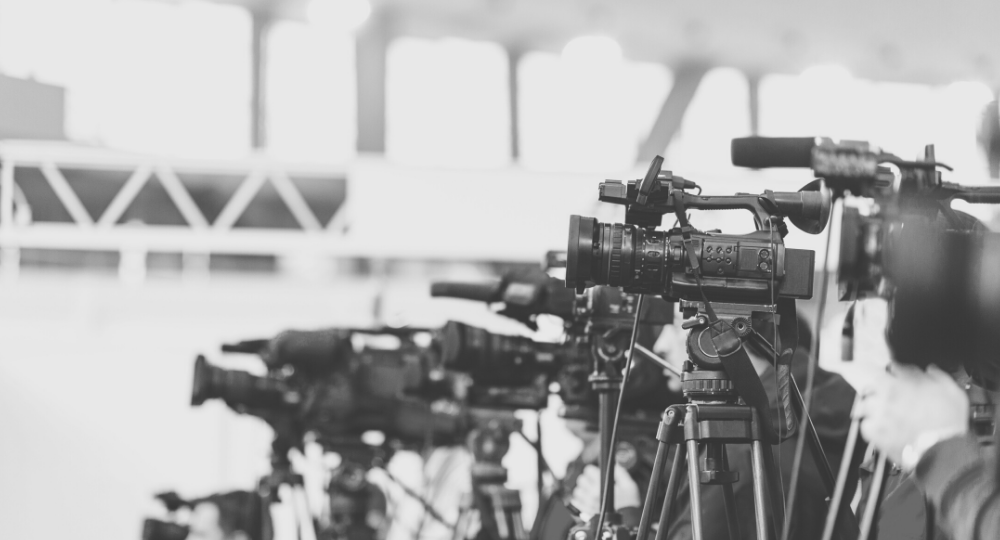 02 March 2023
The South African National Editors' Forum demands an immediate investigation from the authorities in Gauteng and KwaZulu Natal for the gross violations of the rights of an eNCA female reporter and Zululand Observer reporter.
eNCA reporters Silindelo Masikane and cameraman Thamsanqa Chamane were, on Saturday 25 February 2023, reporting on the launch of Operation Manje Namhlanje – a crime prevention project by the City of Joburg's Public Safety department at Constitution Hill.
Chamane and Silindelo first followed the law enforcement officers when they were raiding abandoned buildings to get visuals. They then joined the operation at the MTN Taxi Rank around 12h15. This is where MMC Mgcini Tshwaku was to conduct media interviews. When she tried to interview Tshwaku, EFF members allegedly created a barrier surrounding him and, by so doing, prevented her from speaking to him and doing her job. In her effort to get an interview, she was pushed and shoved by the EFF members.
Silindelo was pushed so hard that she fell to the ground. The EFF members, as well as the JMPD officials walked over her. No one defended or assisted her.
SANEF finds the attitude of the EFF members and the JMPD officials appalling and inexcusable. In a country plagued by gender-based violence, it is criminal for the JMPD officials, in particular, to turn a blind eye on such acts of abuse.
THE Zululand Observer
SANEF also condemns the attack on Zululand Observer journalist Gaddafi Zulu who was conducting interviews at Mtubatuba Municipality on Tuesday, 28 February.
Mr Zulu was assaulted by former Mtubatuba mayor, Mandla Zungu, and a group of bodyguards while on a story to investigate reports that newly appointed administrator, Dr Siya Ntuli had been prevented from entering the municipal premises.
While busy on his laptop after photographing a locked-out Ntuli, Zulu was confronted by Zungu and the group of aggressive security officials. He was slapped and punched in the face, head, and upper body. His work equipment, including a laptop, notebook, and phone, were taken.
Zulu managed to flee and opened a case of assault at Mtubatuba SAPS. Police subsequently escorted him to the municipality to retrieve his phone and laptop. His notebook is still to be located.
SANEF believes these are examples of serious violations of the basic human rights of these journalists and an infringement of media freedom. We call on both the police minister, Bheki Cele, and Justice Minister, Ronald Lamola, to launch a thorough investigation into these two incidents and to fearlessly prosecute the perpetrators.
Note to Editors:
The South African National Editors' Forum (SANEF) is a non-profit organisation whose members are editors, senior journalists, and journalism trainers from all areas of South African media. We are committed to championing South Africa's hard-won freedom of expression and promoting quality, ethics, and diversity in the South African media. We promote excellence in journalism through fighting for media freedom, writing policy submissions, research, and education and training programmes. SANEF is not a union.
For more information please contact:
Sbu Ngalwa – SANEF Chairperson (073) 404-1415
Nwabisa Makunga – SANEF Deputy Chairperson (082) 555-1972
Qaanitah Hunter – SANEF Secretary-General
Tshamano Makhadi – Treasurer-General (082) 223 0621
Makhudu Sefara – SANEF Media Freedom Chair (079) 177-2134
Judy Sandison – SANEF KZN Convenor (082) 571-3334
Dr. Glenda Daniels – SANEF Gauteng Convenor (083) 229-9708
Rochelle De Kock – SANEF Eastern Cape Convenor (072) 969-8028
Reggy Moalusi – SANEF Executive Director (071) 682-3695
Twitter: @SAEditorsForum
Email: [email protected]
Website: www.sanef.org.za