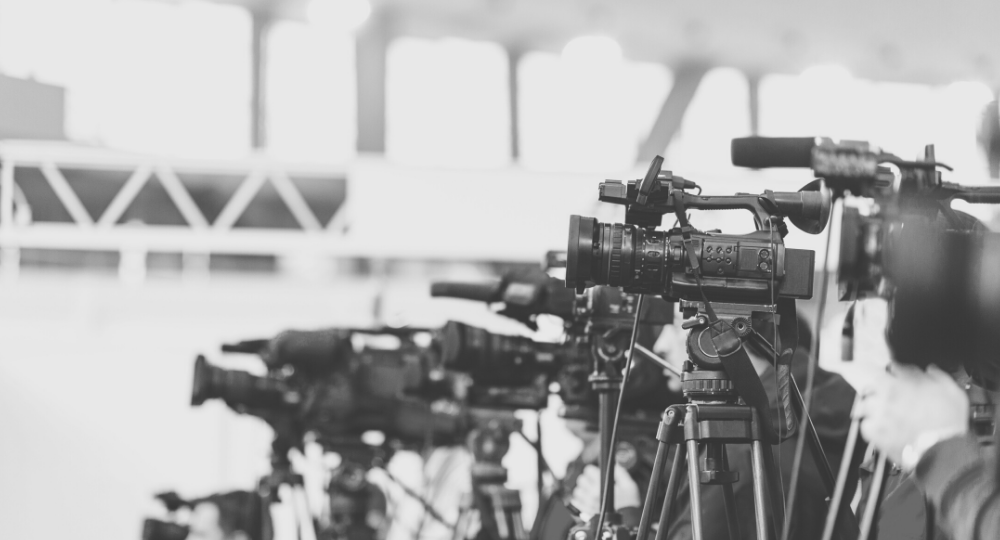 The South African National Editors' Forum (SANEF) would like to strongly condemn the attacks on journalists covering the deadly, violent unrest and looting in Gauteng, led by those demanding the freeing of imprisoned former president, Jacob Zuma.
Television crews of the SABC were robbed in Alexandra, north of Johannesburg, while a camera and vehicle belonging to Newzroom Afrika was badly damaged in Hillbrow, near the city's CBD. The two attacks leave a bitter taste in the mouths of journalists and editors, who assigned teams to cover the violent protests across Gauteng this morning.
It's utterly disgusting that a threatening protester would tell a reporter "he will die today," as was said to a News24 journalist. Yet again, we will always call on the organisers of such protests to call for calm, and to respect and accord the media space to do its work. Journalists must be allowed to report and encouraged to report all news incidents, without being intimidated or threatened, while remaining vigilant.
Contrary to a disinformation campaign across various social media platforms, journalists have been covering these protests since they emanated in KwaZulu-Natal, following the jailing of Zuma at the Estcourt Prison on Wednesday night. The coverage has been well documented by all platforms, such as online, television, radio and print. The intimidation and bullying of journalists and cyber bullying of journalists is also experienced in KZN.
As an organisation, we will always speak out strongly against misinformation and disinformation, mostly used to paint our media houses in a negative light when it comes to news selection. Our media houses are sending out their journalists out daily, at the risk of violent attacks and contracting Covid-19, as they recognise the media's role in our constitutional democracy.
While everyone is entitled to their views, we call on those perpetuating the inaccurate narrative that the media is ignoring the protests to desist, switch on their TV news, read reputational online and print news platforms, to see how wide the protests have been covered.
NB: SANEF has seen a letter by eNCA journalists complaining about censorship in their newsroom. We have contacted the news management at eNCA to request a meeting. While we await a response, news media should always strive to reflect the multiplicity of views within codes set out by the BCCSA and the Press Code.
Note to Editors: The South African National Editors' Forum (SANEF) is a non-profit organisation whose members are editors, senior journalists and journalism trainers from all areas of the South African media. We are committed to championing South Africa's hard-won freedom of expression and promoting quality, ethics and diversity in the South African media. We promote excellence in journalism through fighting for media freedom, writing policy submissions, research and education and training programmes. SANEF is not a union.
For more information please contact:
Sbu Ngalwa – SANEF Chairperson (073) 404-1415
Adriaan Basson – SANEF Deputy Chairperson (082) 562-2113
Mahlatse Mahlase – Secretary General (083) 399-2852
Nwabisa Makunga – Treasurer (082) 555-1972
Mary Papayya – SANEF Media Freedom Chair (082) 379-4957
Asanda Ngoasheng – Western Cape Convenor – 082 610 9374
Judy Sandison – SANEF KZN Convenor (082) 571-3334
Katy Katopodis – SANEF Gauteng Convenor (082) 805-7022
Chiara Carter – SANEF Eastern Cape Convenor (082) 659-9162
Reggy Moalusi – SANEF Executive Director – (071) 682-3695
Twitter: @SAEditorsForum
Email: [email protected]  Website: www.sanef.org.za