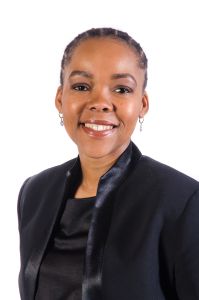 The South African National Editors' Forum (SANEF) congratulates renowned journalist Nikiwe Bikitsha on her appointment as a member of the third National Planning Commission (NPC).
Bikitsha was appointed to the NPC by President Cyril Ramaphosa and will serve for a period of five years, effective from 1 December 2021. Bikitsha is an experienced broadcast journalist and social commentator whose contribution to South African journalism is commendable.
She follows in the footsteps of veteran journalist, Dr Thami Mazwai, who previously served in the NPC.
We have no doubt that Nikiwe will commit herself fully to her new role as she has previously done when called upon to do so.
Bikitsha recently sat on the panel appointed by SANEF, chaired by retired judge Kathleen Satchwell, that conducted the inquiry into media ethics and credibility in South Africa.
The panel produced a comprehensive report whose recommendations form a large part of SANEF's action plan and efforts aimed at ensuring the sustainability of the media in our country.
We wish Nikiwe and the other commissioners, all the best on their appointment as they continue with the important work undertaken by the NPC.
Bikitsha also sits on the board of the Nelson Mandela Foundation.
Note to Editors: The South African National Editors' Forum (SANEF) is a non-profit organisation whose members are editors, senior journalists, and journalism trainers from all areas of the South African media. We are committed to championing South Africa's hard-won freedom of expression and promoting quality, ethics, and diversity in the South African media. We promote excellence in journalism through fighting for media freedom, writing policy submissions, research and education and training programmes. SANEF is not a union.
For more information please contact:
Sbu Ngalwa – SANEF Chairperson (073) 404-1415
Adriaan Basson – SANEF Deputy Chairperson (082) 562-2113
Mahlatse Mahlase – Secretary General (083) 399-2852
Nwabisa Makunga – Treasurer (082) 555-1972
Asanda Ngoasheng – Western Cape Convenor – 082 610 9374
Judy Sandison – SANEF KZN Convenor (082) 571-3334
Katy Katopodis – SANEF Gauteng Convenor (082) 805-7022
Chiara Carter – SANEF Eastern Cape Convenor (082) 659-9162
Reggy Moalusi – SANEF Executive Director – (071) 682-3695
Twitter: @SAEditorsForum
Email: [email protected] Website: www.sanef.org.za