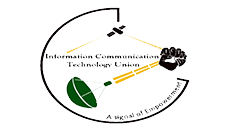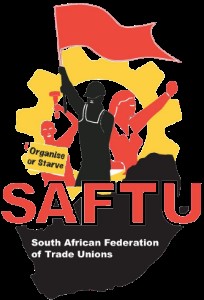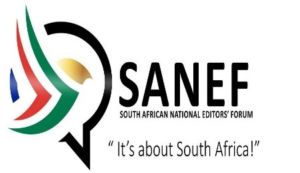 The South African National Editors Forum (SANEF), Daily Maverick, the South African Federation of Trade Unions (SAFTU) and the ICT Union (ICTU), a SAFTU affiliate, met on Monday 16 March 2020 to resolve a dispute about serious allegations made by Daily Maverick former occasional contributor, Modibe Modiba, against the online publication.
Modiba, a UNISA student, claimed that he, and a number of Wits students, had been paid by the publication to write negative stories about previous Public Investment Corporation (PIC) CEO Dan Matjila, Independent Media owner Iqbal Surve and the Economic Freedom Fighters (EFF). The Daily Maverick has categorically denied that there is any truth to these claims and has moved to sue Modiba.
The meeting discussed the stories put out by Independent Online, which profiled these allegations, and the press statements released by the ICTU expressing shock at the stories and at SANEF's support for the Daily Maverick. The meeting agreed that since it was impossible to get hold of Modiba to verify any of his claims – despite numerous attempts – and the lack of any other evidence to substantiate his allegations, the story must be false.
The meeting agreed that in future we would keep the channels of communication open and would verify all claims against each other before putting out media statements. The meeting agreed that this was in the interests of collectively building the media industry – and preventing the spread of disinformation. SANEF appealed, once more to all media houses to verify information before publication to avoid misleading the public.
Finally, SANEF welcomed the suggestion to meet with SAFTU and ICTU, to discuss ethics, credibility and transformation issues across the media industry.
Note to Editors: The South African National Editors' Forum (SANEF) is a non-profit organisation whose members are editors, senior journalists and journalism trainers. We champion South Africa's hard-won freedom of expression and promote quality, ethics and diversity in the media industry. SANEF is not a trade union.
– Daily Maverick is an internationally recognized, award-winning on-line publication. A number of its editors are members of SANEF.
– SAFTU is a trade union federation, organizing across a number of industrial sectors, including the ICT section.
– The ICTU is an affiliate of SAFTU.
For more information please contact:
ICTU President Moeketsi Lepheana                          061 430 1026/ 012 32 8526
SAFTU General Secretary Zwelinzima Vavi             011 331 0124
SANEF Chairperson – Mahlatse Mahlase                 083 399 2852
SANEF Executive Director Kate Skinner ––             082 926 6404
Editor-In-Chief Daily Maverick Branko Brkic  –     084 444 8700
SANEF Acting Gauteng Regional Convenor Hopewell Radebe – 083 582 1734