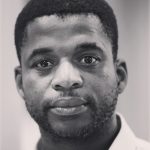 The South African National Editors' Forum (SANEF) at its AGM on Saturday 22 August elected Newzroom Afrika Politics Editor Sbu Ngalwa as its new chairperson for the next two years.
Adriaan Basson (News24) is the new deputy chairperson, Mahlatse Mahlase (EWN) is secretary-general and Nwabisa Makunga (Sowetan) the new treasurer.
The AGM applauded the bravery journalists have shown during their coverage of the Covid-19 crisis. It was again confirmed that the Nat Nakasa Award would be given to the entire industry.
Says Ngalwa, "Journalists have been at the forefront of telling the unfolding story of South Africa's response to Covid-19. They have gone into the heart of the storm, risking injury and infection. We've lost some colleagues due to Covid-19 and we've had scores of other journalists contract the virus, in the line of duty. Sanef thought it important to recognise the brave efforts of each and every journalist in this country who continue to work under these challenging conditions".
SANEF will be celebrating the award with a documentary that will be screened tonight on eNCA and Newzroom Afrika at 8pm and will be screened on SABC tomorrow morning at 9am as part of its Media Monitor Programme. The programme will also be streamed on EWN and on News24, also at 8pm today.
The AGM further celebrated the fact that it had been able to raise approximately R3.25m from corporates, individual citizens and journalists to assist fellow journalists who have lost their jobs and income. The first round of funding of R5000 each to 227 grantees will be distributed early next week. A further round of funding will then be announced, later next week.
The meeting also got an update on the progress made as regards SANEF's Ethics and Credibility Inquiry. The Inquiry was launched as part of SANEF's 2019 AGM. The AGM was informed that the Panel report from Judge Kathleen Satchwell would be released at the end of September 2020. The recommendations will then be debated and an industry action plan drafted. This will then be adopted at an industry conference that will be held early next year.
In terms of other leaders elected, SANEF is proud to announce that it has a new 25-member Council including the following people from the following media houses:
Adriaan Basson – News24
Amina Frense – SANEF Founder Editor
Angie Kapelianis – SABC
Chiara Carter – Arena Eastern Cape Publications
Dianne Hawker – Newzroom Africa
Dunisani Ntsanwisi – Community Media
Glenda Daniels – Wits
Izak Minnaar – SANEF Founder Editor
Janet Heard – Daily Maverick
Judy Sandison – SANEF Founder Editor
Katy Katopodis – Newzroom Africa
Mahlatse Mahlase – EWN/Primedia
Makhudu Sefara – Sunday World
Mary Papayya – SANEF Founder Editor
Mia Malan – Bhekisisa
Monica Laganparsad – New Frame
Nicki Gules – Sunday Times
Nwabisa Makunga – Sowetan
Phathiswa Magopeni – SABC
Qaanitah Hunter – News24
Sbu Ngalwa – Newzroom Africa
Sheldon Morais – News24
Sipho Kings – M&G
Sthembiso Msomi – Sunday Times
Tshamano Makhadi – TUT
The following people were elected as sub-committee chairs and regional convenors:
Media Freedom – Mary Papayya
Education and Training – Tshamano Makhadi
Ethics and Diversity – Monica Laganparsad
Digital and Broadcasting – Sheldon Morais
Access to Information and Media Policy – Izak Minnaar
Community – Dunisani Ntsanwisi
Gauteng Regional Convenor – Katy Katopodis
KZN Regional Convenor – Judy Sandison
Eastern Cape Regional Convenor – Chiara Carter
Note to Editors: The South African National Editors' Forum (SANEF) is a non-profit organisation whose members are editors, senior journalists and journalism trainers from all areas of the South African media. We are committed to championing South Africa's hard-won freedom of expression and promoting quality, ethics and diversity in the South African media. We promote excellence in journalism through fighting for media freedom, writing policy submissions, research and education and training programmes. SANEF is not a union.
For more information please contact:
Sbu Ngalwa – SANEF Chairperson (073) 404-1415
Adriaan Basson – SANEF Deputy Chairperson (082) 562-2113
Mahlatse Mahlase – Secretary General (083) 399-2852
Nwabisa Makunga – Treasurer (082) 555-1972
Mary Papayya – SANEF Media Freedom Chair (082) 379-4957
Judy Sandison – SANEF KZN Convenor (082) 571-3334
Katy Katopodis – SANEF Gauteng Convenor (082) 805-7022
Kate Skinner – SANEF Executive Director – (082) 926-6404
Twitter: @SAEditorsForum
Email: [email protected]  Website: www.sanef.org.za