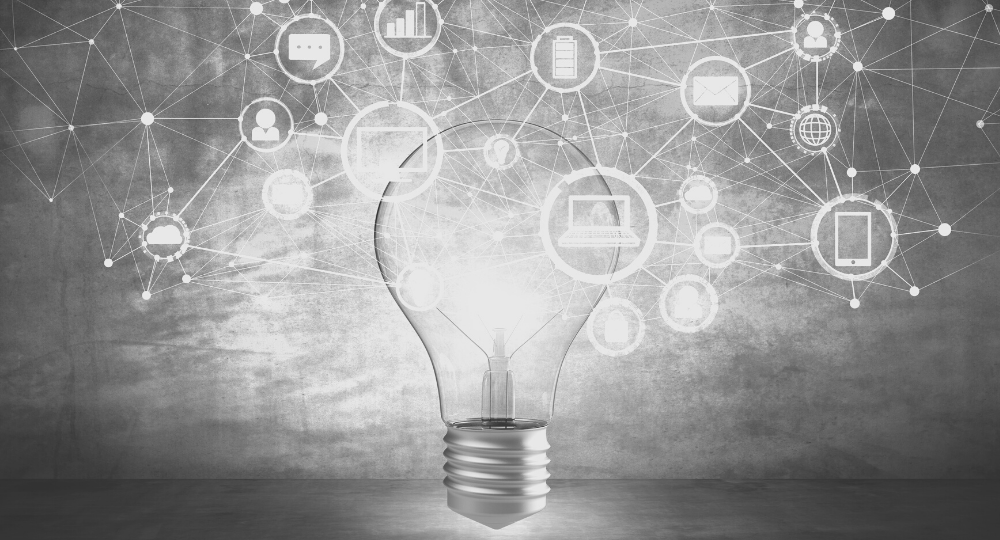 South African National Editors' Forum commends the bravery of the country's journalists, who are working under very difficult conditions while navigating the deadly Covid-19 pandemic. The recent unrests in Gauteng and Kwa-Zulu Natal saw journalists' lives being threatened and at least 5 radio stations attacked, and their equipment stolen.
SANEF held a virtual non-elective Annual General Meeting, on Saturday 14 August, and discussed several issues including the challenges facing the industry – from media freedom, media sustainability, training of journalists ahead of the elections, access to information, education & training, and support for community media.
The AGM reasserted the pivotal role that journalism continues to play in our constitutional democracy and the importance of the work that has earnestly started to get the media industry to be financially sustainable.
Sbu Ngalwa, SANEF chairperson, said: "We have a lot of work ahead of us as an industry. We are now fully engaged with the work towards the sustainability of our profession. Members attending this AGM yet again reiterated their commitment and support to all efforts to ensure that we continue to enjoy a strong and independent media which produces quality journalism".
Five community radio stations support
SANEF has decided to support five community stations that were recently affected by the unrest in KwaZulu-Natal and Gauteng. The five stations, Intokozo FM in Umlazi, Kasie FM in Katlehong, Alex FM in Alexandra, Mams FM in Mamelodi and Westside FM 98.9 MHz in Kagiso, will each been assisted with R20 000 to use towards the purchase of equipment they need as they work towards recovery, fully focused on serving their communities once more. The five stations were also specially recognised at the Nat Nakasa Awards, held on Saturday evening in Johannesburg.
Covid-19
Since our last AGM in August 2020, Covid-19 has continued to cause pain and destruction to our industry. It has done so not only through the loss of jobs and revenue, but we have lost a number of colleagues to the pandemic. SANEF sends its condolences to their families and colleagues.  We have also seen our frontline reporting staff going out to cover stories and risking infection, which has affected newsroom operations. Importantly, working closely with the government, we managed to get most of our media workers under the age of 35 vaccinated. An achievement made possible through working closely with the Department of Health and the Government Communication and Information System (GCIS) and ultimately, the National Coronavirus Command Council.
Media Freedom
Recently, an unprecedented number of journalists have been threatened for doing their job. In some extreme instances they have been threatened with death, for no reason other than the colour of their skin or the media house they work for or for simply doing their work.
We continue to condemn these as these instances of intimidation have grown since our last AGM. Media freedom remains sacrosanct, and we will continue to defend it as one of our guiding principles as an organisation. SANEF continues to call on law enforcement agencies, political parties and members of the public to respect the work of journalists and to allow them to do their work, without any fear or favour. We will continue speaking out against transgressions when it comes to media freedom, not only in South Africa, but throughout the continent as we continue to work closely with partner organisations such as the Southern African Editors Forum, The African Editors Forum, Committee to Protect Journalists, International Federation of Journalists and WAN-IFRA.
Education and training
On training, SANEF continues to be heavily invested in the training of young and mid-career journalists as we seek to enable them to not only be better reporters, but excellent media managers who can ensure the future of a vibrant media industry in our country.
Reporting the Pandemic
SANEF undertook a consultative process with community, health, and other journalists to develop a guide for reporting on Covid-19 in South Africa. The "Reporting the Pandemic " guide highlights the importance of good local Covid-19 coverage and provides journalists and media practitioners with the much-needed technical understanding to accurately convey information about the pandemic. The guide was developed by SANEF and FrayCollege – sponsored by Internews SA to assist journalists and media practitioners to navigate the novel experience of working during a global pandemic. 
Elections Training
SANEF has started the work of training reporters to enable them to cover local government elections and to understand municipal finances ahead of the local government elections. We have expanded our 2019 elections portal, with a range of reporting resources – including a local government and election data dashboard and training material. – see elections.sanef.org.za. The portal has been designed so that it's easier to add materials for future elections. On the safety of journalists during the election period, the portal contains a quick guide for journalists on the best ways to report online and other harassment directly to the police, the SA Human Rights Commission and the IEC. Journalists will also be able to submit requests to SANEF for support with complaints. Community and first-time election reporters will also be able to access some of the online resources through Pocket Reporter, a mobile app which features templates for election stories.
Reporting the Courts 
We are finalising a Reporting the Courts manual, to ensure that reporters are equipped to accurately cover, understand some of the complex legalese and also grasp sensitivities when it comes to reporting on Gender-Based Violence and cases involving children. The manuscript of the Reporting the Courts handbook has been fully revised and was sent out to a small focus group of readers for comment. It is now in the final stages of correction and proof-reading in response to those readers' comments and some very recent court judgments impacting on content (e.g., the ConCourt ruling on the Jon Qwelane case). A respected judge has been invited to write the foreword. Once this is received, proofed, and inserted, the manuscript will be ready for layout as an online but printable on demand publication. We will also print a minimal number of courtesy hard copies for donors, contributors etc.
Mental Health and Journalists – SANEF/SADAG partnership
SANEF launched a critically important partnership with the South African Depression and Anxiety Group (SADAG) to prioritise newsroom and reporter wellness. Many of our colleagues suffer from deep trauma, anxiety, and depression – the effects of which can be absolutely devastating. A very successful webinar has already been held and the programme will be rolled-out to newsrooms across the country.
We encourage journalists to use the SMS service (31985). The service – which includes individual counselling – is available free of charge.
Media Sustainability
Since the outbreak of Covid-19, SANEF managed to raise money to provide relief for journalists who have lost their jobs during the lockdown period. We would like to thank all our funders who put financial resources behind our Media Relief Fund. Four successful rounds have been completed so far, with close to R1,7 million being disbursed. Recently, an announcement was made for the fifth and last round of applications.
After this round, all efforts will now be directed towards journalism sustainability as SANEF leads with research aimed at finding sustainable business models that ensure the future of journalism in South Africa.
The recent research by SANEF which culminated in the report titled, Media Sustainability and Universal Access to Public Interest Journalism, made several recommendations including:
      Appointment of a steering committee of SANEF members, stakeholders and media owners to drive sustainable journalism initiatives and engagements
      Commissioning of follow-up research on the nature, scope, and operations of a news media sustainability fund; sources of income for such a fund; and related issues including the co-existence of news media and tech platforms in the digital economy and interactions in this regard with the Competition Commission – a proposal from the authors of the original research report is currently under consideration
      Engagement with the International Fund for Public Interest Media on their proposal to use South Africa as a pilot project, and to explore collaborative initiatives in support of the global fund and the proposed SA fund
      Engagement with tech platform policy managers on the proposals in the report
      Further consultations on free or zero-rated access to online public interest news content, based on research done by for instance Research ICT Africa
      Media policy engagements with GCIS and the minister in the presidency on proposals regarding different forms of state support for public interest journalism; and to implement the commitments in the International Partnership on Information and Democracy, endorsed by SA
New Minister in the Presidency
SANEF welcomes the appointment of a new Minister in the Presidency, Mr. Mondli Gungubele. We are hopeful we will continue to have a fruitful working relationship with his ministry as we seek to not only partner with the government to ensure media sustainability but also to have robust engagement with the president and his executive.
We had already started engagements with the late Jackson Mthembu to discuss media sustainability and we hope Minister Gungubele will continue with those discussions in due course. We hope President Cyril Ramaphosa will honour his promise to have regular engagement with the media and to take questions when he addresses the nation on various major decisions and announcements by his government.
Note to Editors: The South African National Editors' Forum (SANEF) is a non-profit organisation whose members are editors, senior journalists, and journalism trainers from all areas of the South African media. We are committed to championing South Africa's hard-won freedom of expression and promoting quality, ethics, and diversity in the South African media. We promote excellence in journalism through fighting for media freedom, writing policy submissions, research and education and training programmes. SANEF is not a union.
For more information please contact:
Sbu Ngalwa – SANEF Chairperson (073) 404-1415
Adriaan Basson – SANEF Deputy Chairperson (082) 562-2113
Mahlatse Mahlase – Secretary General (083) 399-2852
Nwabisa Makunga – Treasurer (082) 555-1972
Mary Papayya – SANEF Media Freedom Chair (082) 379-4957
Asanda Ngoasheng – Western Cape Convenor – 082 610 9374
Judy Sandison – SANEF KZN Convenor (082) 571-3334
Katy Katopodis – SANEF Gauteng Convenor (082) 805-7022
Chiara Carter – SANEF Eastern Cape Convenor (082) 659-9162
Reggy Moalusi – SANEF Executive Director – (071) 682-3695
Twitter: @SAEditorsForum
Email: [email protected] Website: www.sanef.org.za