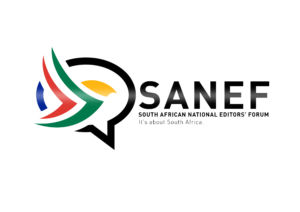 The South African National Editors' Forum (SANEF) is happy to announce that in conjunction with the Social Justice Initiative (SJI), we are now inviting applications for a second round of emergency funding for journalists who have lost their livelihoods as a direct result of the Covid-19 national disaster. In our first round we received 320 applications and 227 journalists were selected for payments. Journalists received a small donation of R5000 to purchase necessities like food and clothing.
SANEF is happy to announce that round two is now open. We call on all on everyone to spread the word.
In terms of the criteria we call for the following people to apply:
Practising journalists who have not received retrenchment packages, freelance or contract journalists who have been retrenched or had their contracts cancelled from the date of implementation of the national lockdown on 26 March 2020 and thereafter as a result of Covid 19. Photographers, print, broadcast and multimedia journalists are all included.
The deadline for applications is Wednesday 30 September 2020. Please see a link to the application form below:
Application form_emergency funding_September 2020_final_updated (002)
SANEF wants to warmly thank its corporate, donor and individual partners on this project. We have received donations from MTN South Africa, First Rand, Yellow Woods, Allan Gray, Nedbank, Standard Bank, Open Society Foundation and Old Mutual. We have also received donations from a number of concerned individuals including a number of journalists and ex-journalists who are concerned about the plight of their colleagues.
Further, we would like to thank our team of industry stalwarts – including Mathatha Tsedu, Joe Thloloe, Wandile Fana and Melody Emmett as well as Anlo Financial Services – who have all played a critical role in processing all the applications.
The independent panel will adjudicate all applications and award a fixed amount to each applicant who qualifies for the once-off payment. The panel's decision is final, and no correspondence will be entered into.
The deadline for applications is Wednesday 30 September 2020.
 Note to Editors: The South African National Editors' Forum (SANEF) is a non-profit organisation whose members are editors, senior journalists and journalism trainers from all areas of the South African media. We are committed to championing South Africa's hard-won freedom of expression and promoting quality, ethics and diversity in the South African media. We promote excellence in journalism through fighting for media freedom, writing policy submissions, research and education and training programmes. SANEF is not a union.
For more information please contact:
Sbu Ngalwa – SANEF Chairperson (073) 404-1415
Adriaan Basson – SANEF Deputy Chairperson (082) 562-2113
Mahlatse Mahlase – Secretary General (083) 399-2852
Nwabisa Makunga – Treasurer (082) 555-1972
Mary Papayya – SANEF Media Freedom Chair (082) 379-4957
Judy Sandison – SANEF KZN Convenor (082) 571-3334
Katy Katopodis – SANEF Gauteng Convenor (082) 805-7022
Chiara Carter – SANEF Eastern Cape Convenor (082) 659-9162
Kate Skinner – SANEF Executive Director – (082) 926-6404
Twitter: @SAEditorsForum
Email: [email protected]  Website: www.sanef.org.za