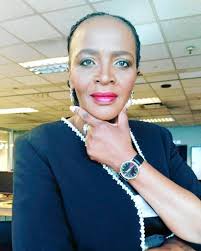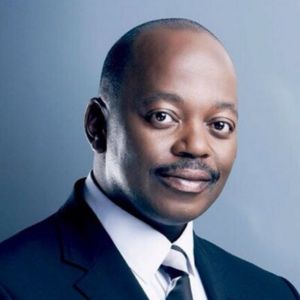 The South African National Editors' Forum (SANEF) condemns the abuse and intimidation of SABC journalists including anchor, Peter Ndoro and SABC Foreign Editor, Sophie Mokoena by senior Zimbabwean government officials.
SANEF also notes with serious concern the vicious online and social media trolling of women journalists and media workers. Those behind the abuse are intimidating, sowing disinformation and discrediting the integrity of news media outlets that report on Zimbabwe's political crises.
SANEF notes in particular the tweets by George Charamba, the Press Secretary in the Office of the President of Zimbabwe and Permanent Secretary in the Ministry of Information of Zimbabwe, who is behind the attacks on the two SABC staffers. His actions assisted by Nick Mangwana, Secretary for Information in Zimbabwe are creating significant professional harm. It must stop.
SANEF believes that this hostile environment is a direct attack on freedom of expression. Worldwide similar attacks are being meted out on journalists with the intent to silence their voice, especially that of women and the stories they tell.
Recently, the International Women's Media Foundation (IWMF) stated that while journalists face harassment and attacks online every day, online attacks aimed at women reporters are growing and can result in women declining assignments – or leaving the industry altogether.
We note that cyber trolls often work together to amplify the attacks on women journalists. SANEF calls on media owners to ensure that journalists have access to networks that will support them such as the international Coalition on Online Abuse https://www.iwmf.org/coalition-on-online-abuse/
The journalism industry must urgently ensure the safety of journalists, especially women reporters. We believe that under Covid-19 conditions, the emotional support and safety of journalists is of paramount importance.
Note to Editors: The South African National Editors' Forum (SANEF) is a non-profit organisation whose members are editors, senior journalists and journalism trainers from all areas of the South African media. We are committed to championing South Africa's hard-won freedom of expression and promoting quality, ethics and diversity in the South African media. We promote excellence in journalism through fighting for media freedom, writing policy submissions, research and education and training programmes. SANEF is not a union.
For more information please contact:
Sbu Ngalwa – SANEF Chairperson (073) 404-1415
Adriaan Basson – SANEF Deputy Chairperson (082) 562-2113
Mahlatse Mahlase – Secretary General (083) 399-2852
Nwabisa Makunga – Treasurer (082) 555-1972
Mary Papayya – SANEF Media Freedom Chair (082) 379-4957
Judy Sandison – SANEF KZN Convenor (082) 571-3334
Katy Katopodis – SANEF Gauteng Convenor (082) 805-7022
Chiara Carter – SANEF Eastern Cape Convenor (082) 659-9162
Kate Skinner – SANEF Executive Director – (082) 926-6404
Twitter: @SAEditorsForum
Email: [email protected]  Website: www.sanef.org.za