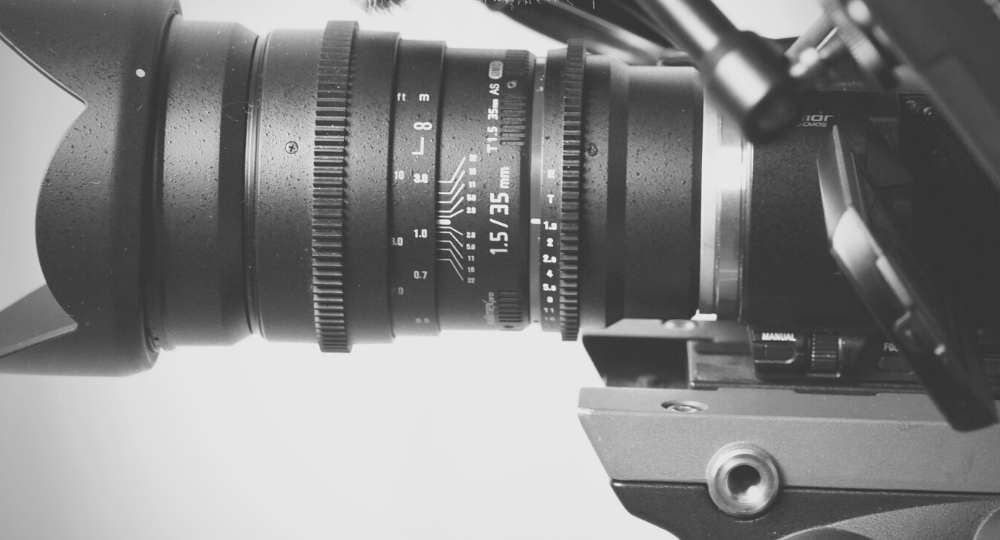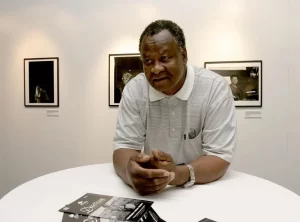 The South African National Editors' Forum (SANEF) mourns the passing of legendary photojournalist and former City Press Chief Photographer, Mike Mzileni, who died on Wednesday (1 June 2022) after a long illness at home in Diepkloof, Soweto.
Kwame Mzileni, the family's spokesperson confirmed in a statement on Thursday that his father had been in and out of hospital since early 2021. "His health started deteriorating since January 2022, and thereafter, he was never the same," said his son.
Bra Mike, as he was fondly known by his colleagues, died on Wednesday evening after complaining of chest pains.  He celebrated his 80th birthday with former City Press colleagues and other media industry friends at Niki's Oasis on the 16th of January, this year. The celebration coincided with his last photo exhibition that was showcasing his career as a photographer at the Market Photo Workshop.
Born in Stutterheim in 1942, Mzileni began his career as a photojournalist in 1963 in apartheid South Africa, not as a spectator but as one of the iconic photojournalists who recorded all the trials and tribulations of this country's socio-economic and political struggles.
He started working for the World Newspaper and made his mark in various publications including the Golden City Press, Drum Magazine, The Rand Daily Mail, The Sunday Express, and the Sunday Times.
In 1982 Mzileni was appointed as Chief Photographer of the Golden City Press now known as City Press until his retirement. In 1966 he was featured in a World Press Photo Competition in The Hague, Netherlands. He was named JPS Photographer of the year in 1995.
"It was still a hard kick to the solar plexus to learn from his daughter Nandi that he had died at his home in Diepkloof, Soweto, on Wednesday night after a long battle with several illnesses," wrote former colleague Mapula Nkosi in the City Press in her tribute to Mzileni.
"Many of us who worked with him at City Press throughout the 90s called him our journalism father."
Nkosi said Mzileni was unapologetic in his Pan-Africanist views and his advocacy for human rights came through clearly in his images of political-historical events – from defiance campaigns to the riots in the 70s and the state of emergency in the 80s, all the way to the road to our democracy.
"The passion and fire in his voice when he spoke about journalism, as well as his recollections of the hostile environment the former generation, worked under, and what he achieved … spoke of a man with no regrets," said Nkosi.
Sandile Memela, the former City Press Showbiz Editor, described Mzileni as a gentle giant. "We looked up to him as a father figure, a leader, a counsellor, and a mentor. With the newsroom a battleground of ideas and personalities, he bound up our wounds and cared for our sanity when we were belittled and battered by insecure bosses."
He said Mzileni advised and taught many young journalists to strive to finish the day's work and never to sleep over a story for one would not know what tomorrow holds.
"We are who we are because of men like him, rare as they are. The good thing is that such men, full of the milk of human kindness, do not die. They live as cherished memories and spirits in our hearts and souls," Memela said.
The stalwart published a book with fellow scribe ZB Molefe titled: A Common Hunger to Sing: A Tribute to South Africa's Black Women of Song 1950 -1990 that documented local female singers and showcased a body of work of his music photography over four decades. His second book, All That Jazz, A Pictorial Tribute was published in 2008.
SANEF extends its deepest condolences to his family, friends, and colleagues within the industry.
Note to Editors:
The South African National Editors' Forum (SANEF) is a non-profit organisation whose members are editors, senior journalists, and journalism trainers from all areas of the South African media. We are committed to championing South Africa's hard-won freedom of expression and promoting quality, ethics, and diversity in the South African media. We promote excellence in journalism through fighting for media freedom, writing policy submissions, research and education and training programmes. SANEF is not a union.
For more information please contact:
Sbu Ngalwa – SANEF Chairperson (073) 404-1415
Adriaan Basson – SANEF Deputy Chairperson (082) 562-2113
Monica Laganparsad – Acting Secretary-General (082) 578-6111
Nwabisa Makunga – Treasurer (082) 555-1972
Makhudu Sefara – SANEF Acting Media Freedom Chair (079) 177-2134
Asanda Ngoasheng – Western Cape Convenor – 082 610-9374
Judy Sandison – SANEF KZN Convenor (082) 571-3334
Katy Katopodis – SANEF Gauteng Convenor (082) 805-7022
Chiara Carter – SANEF Eastern Cape Convenor (082) 659-9162
Reggy Moalusi – SANEF Executive Director (071) 682-3695
Twitter: @SAEditorsForum
Email: [email protected]
Website: www.sanef.org.za