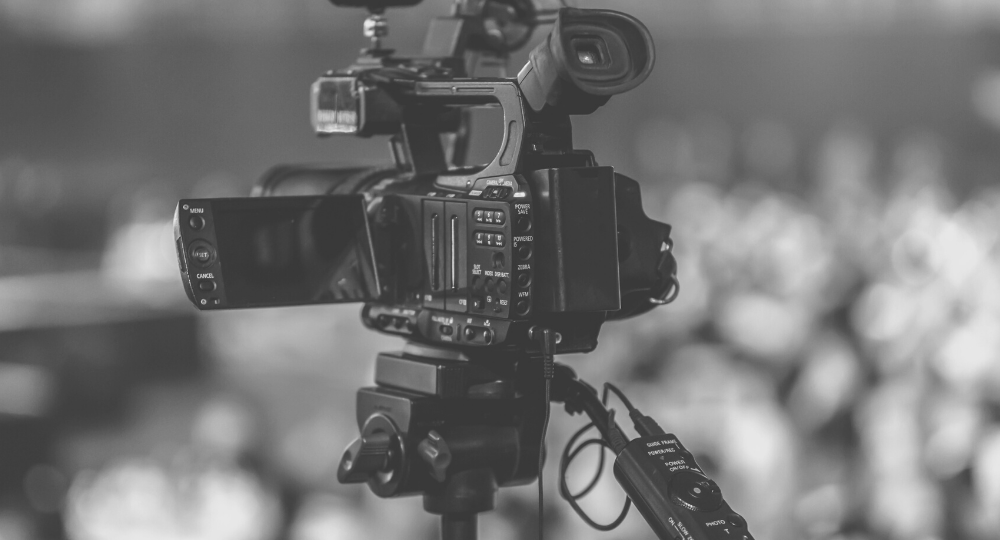 The South African National Editors' Forum (SANEF) is deeply worried and equally outraged by the brazen physical and verbal abuse of journalists by supporters of former President Jacob Zuma outside his (Zuma's) Nkandla home, northern KwaZulu-Natal.
SABC journalist Samkele Maseko was physically manhandled by one supporter today, following yesterday's anger-fuelled interruption of a live broadcast by Maseko. Sanef chairperson, Sbu Ngalwa, on Sunday witnessed the violent attack and had to step in to rescue Maseko.
"I pulled him out as he was being attacked, strangled and slapped by one of the supporters." Maseko appears to be one of the key journalists being targeted by the Zuma supporters. Video footage from the previous day shows a supporter pushing him away and asking him to leave Nkandla.
Since Friday, journalists have come under severe attacks while waiting for law enforcement agencies to execute a Constitutional Court ruling. Zuma was given until today (Sunday) to hand himself to the police and begin serving his 15-month sentence. The Court ruling found him guilty of contempt of court. Thousands of supporters and former ANC leaders have flocked to Nkandla to support Zuma.
Apart from supporters swearing and hurling verbal taunts at journalists, Edward Zuma, (Zuma's eldest son) also threatened to burn one of the media vehicles parked outside his father's house. We remind all supporters and the Zuma family and other former ANC leaders who also pitched up to support the former President that journalists have a right to cover the events. They were not trespassing, nor did they breach any privacy or court regulations.
Phathiswa Magopeni, SABC's group executive of news and current affairs, said: "We are extremely concerned about the ongoing bullying, intimidation and harassment of our journalists. Such conduct erodes media freedom, undermines the public's right to know, and has no place in our democracy. We urge the public to allow journalists a safe space to practice their craft without hindrance and use designated complaints agencies to raise any concerns of unfair coverage."
SANEF is also concerned that these kinds of attacks are a direct breach of the South African constitution that protects media freedom and access to information and by extension the right for journalists to do their work. The impunity in which the Zuma supporters have acted says a lot about the climate that has been enabled for such attacks to happen without consequence. We urge Zuma, and senior leaders supporting him, to curtail and condemn such attacks by calling on his family and supporters to cease and desist from such actions.
We also wish to express our concern over the deafening silence from the country's national and provincial assemblies, including law enforcement in the region. Such silence inadvertently condones the continuation of bullying and intimidation of journalists.
The United Nations plan of action on the safety of journalists warned that every attack on a journalist distorts reality by creating a climate of fear and self-censorship, and every journalist neutralised by terror. South Africa is a signatory to this specific UN declaration.
We note that Zuma's supporters were not wearing masks and therefore call on journalists to be cautious of all Covid-19 regulations bearing in mind the deadly new Delta strain.
SANEF believes that the curtailment of the rights of journalists to work deprives society of their journalistic contribution and results in a wider impact on press freedom where a climate of intimidation and violence leads to self-censorship. In such a climate, the public and our democracy suffer.
Note to Editors: The South African National Editors' Forum (SANEF) is a non-profit organisation whose members are editors, senior journalists and journalism trainers from all areas of the South African media. We are committed to championing South Africa's hard-won freedom of expression and promoting quality, ethics and diversity in the South African media. We promote excellence in journalism through fighting for media freedom, writing policy submissions, research and education and training programmes. SANEF is not a union.
For more information please contact:
Sbu Ngalwa – SANEF Chairperson (073) 404-1415
Adriaan Basson – SANEF Deputy Chairperson (082) 562-2113
Mahlatse Mahlase – Secretary General (083) 399-2852
Nwabisa Makunga – Treasurer (082) 555-1972
Mary Papayya – SANEF Media Freedom Chair (082) 379-4957
Asanda Ngoasheng – Western Cape Convenor – 082 610-9374
Judy Sandison – SANEF KZN Convenor (082) 571-3334
Katy Katopodis – SANEF Gauteng Convenor (082) 805-7022
Chiara Carter – SANEF Eastern Cape Convenor (082) 659-9162
Reggy Moalusi – SANEF Executive Director (071) 682-3695
Twitter: @SAEditorsForum
Email: [email protected] Website: www.sanef.org.za