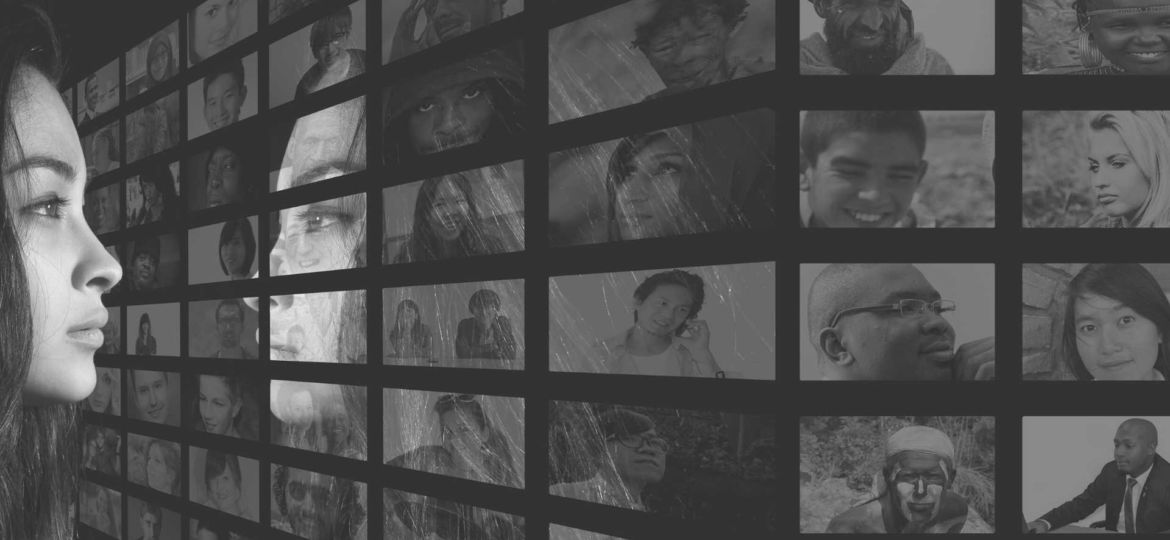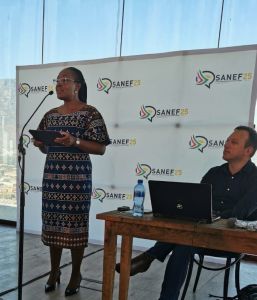 The South African National Editors' Forum (SANEF) held its first Council meeting for 2022 on 12 February 2022 in Cape Town and deliberated on various issues plaguing the media industry and the country.
SANEF held robust discussions with the Auditor-General, Tsakani Maluleke, engaging her on the critical work of accountability in public funding and resources spent, and Water and Sanitation Minister, Senzo Mchunu, as government commits to prioritise water security, investment in water resources and maintenance.
Maluleke acknowledged the role of the media in ensuring the public is informed on the work of her office, including service delivery failures and corruption, often providing early warnings about critical areas that can inform their work.
"The media has also been a critical partner in highlighting our audit findings and ensuring they do not go unnoticed. As a case in point, I was particularly pleased by the extent to which the media used our reports, as reference point, during the 2021 local government elections. I want to assure you of our unreserved appreciation for that and for doing your work diligently and without fear or favour," Maluleke said.
Minister Mchunu decried the numerous plans by successive ministers in his portfolio, highlighting that eradication of pit latrines, reconfiguration of water boards, and resolving the Vaal River sewage spillage will be prioritised during his tenure.
"We need a plan for water reticulation and sanitation that can be implemented by the department irrespective of a minister in the office. The department of Water and Sanitation wants to deal with the problem of the bucket system once and for all. However, it must start with pre-planning for settlements because often settlements are created and then the department starts following behind with water supply and sanitation requirements.
MEDIA ISSUES:
Access to the courts 
SANEF is aggrieved by the deteriorating access for journalists to the country's Magistrates and High Courts.
Despite access to the courts being secured in the Bill of Rights, which forms part of the Constitution, we have seen magistrates and judges arbitrarily barring journalists from covering public proceedings or imposing rules of access that are both unfair and irrational.
In the latest incident, Western Cape Judge President John Hlophe imposed an application process for journalists to attend the bail hearing review application of Zandile Christmas Mafe, the man accused of burning Parliament, after he was referred by the state to the Valkenberg Psychiatric Hospital.
SANEF wrote to the Judge President in January and is yet to receive a response.
In 2020, SANEF celebrated the Magistrates' Commission having set national guidelines regarding media access to court proceedings, following months of campaigning.
However, magistrates across the country have ignored their own guidelines. SANEF has tirelessly tried to engage the commission with no success.
SANEF council resolved to write to the Acting Chief Justice Raymond Zondo to plead with him to intervene in this clear violation of the Constitution.
"We have received numerous reports from journalists in various provinces, complaining that they have had to apply for permission to cover court proceedings, sometimes arguing their cases in the magistrates chamber," SANEF deputy chair Adriaan Basson said.
Nat Nakasa grave
SANEF reiterated its disappointment that the eThekwini municipality is yet to fulfil its promise to restore the tombstone of journalist and anti-apartheid icon, Nat Nakasa.
The tombstones of Nakasa and late former Orlando Pirates and Bafana Bafana goalkeeper, Senzo Meyiwa, lie desecrated at the Heroes Acre in Chesterville, Durban.
Media sustainability 
SANEF council deliberated on journalism sustainability, including fair competition in the digital economy between news media and tech platforms and we are considering engaging the Competition Commission in this regard.
SANEF is also looking at projects that will support the sustainable future of community media as the coalface of information to society.
SABC matters
SANEF, in partnership with Campaign for Free Expression, will continue to push for the SABC grievance hearing against CEO, Madoda Mxakwe, and Board Chair, Bongumusa Makhathini, to be opened to the public. Now fired SABC chief executive Phathiswa Magopeni accused them of editorial interference.
We are also concerned by the growing trend of law-enforcement agencies making no progress in investigations of callous criminal acts of those threatening the lives of journalists, especially during elections. We again call on police to bring to court those threatening Lesedi FM journalists who have been threatened with rape, beatings and death and left threatening graffiti on the walls of the SABC offices in Mangaung, Free State.