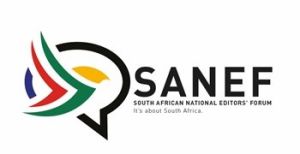 The South African National Editors' Forum (SANEF) welcomes the removal of the "Baby Trade" story as a shortlisted piece from the International News Media Association (INMA) Global Media Awards.
The so-called docuseries, first published as a story by Pretoria News last June, was shortlisted in the category of "Best Use of Social Media", a nomination SANEF strongly objected to.
Through correspondence to INMA, SANEF expressed its dissatisfaction with this problematic and flawed nomination. Until SANEF released its last statement, initial responses from INMA left a lot to be desired, as they did their bid to argue that the judges were "judging the quality of the social media campaign – not the story itself".
We accept the latest statement which states: "Given the opportunity to review information from all parties related to the concerns raised, our international judges have reconsidered the entry, and it is no longer a finalist. We respect the jury's decision," stated Earl Wilkinson, INMA's executive director.
We welcome this removal, and hope INMA will in the future attend better to shortlisted pieces, particularly those that threaten the trust in the media, and aim to work against ethical journalism as they purport disinformation through stories found to be a 'hoax' by their own internal ombudsman.
For more information please contact:
Sbu Ngalwa – SANEF Chairperson (073) 404-1415
Adriaan Basson – SANEF Deputy Chairperson (082) 562-2113
Monica Laganparsad – Acting Secretary-General (082) 578-6111
Nwabisa Makunga – Treasurer (082) 555-1972
Makhudu Sefara – SANEF Acting Media Freedom Chair (079) 177-2134
Asanda Ngoasheng – Western Cape Convenor – 082 610-9374
Judy Sandison – SANEF KZN Convenor (082) 571-3334
Katy Katopodis – SANEF Gauteng Convenor (082) 805-7022
Chiara Carter – SANEF Eastern Cape Convenor (082) 659-9162
Reggy Moalusi – SANEF Executive Director (071) 682-3695
Twitter: @SAEditorsForum
Email: [email protected]
Website: www.sanef.org.za