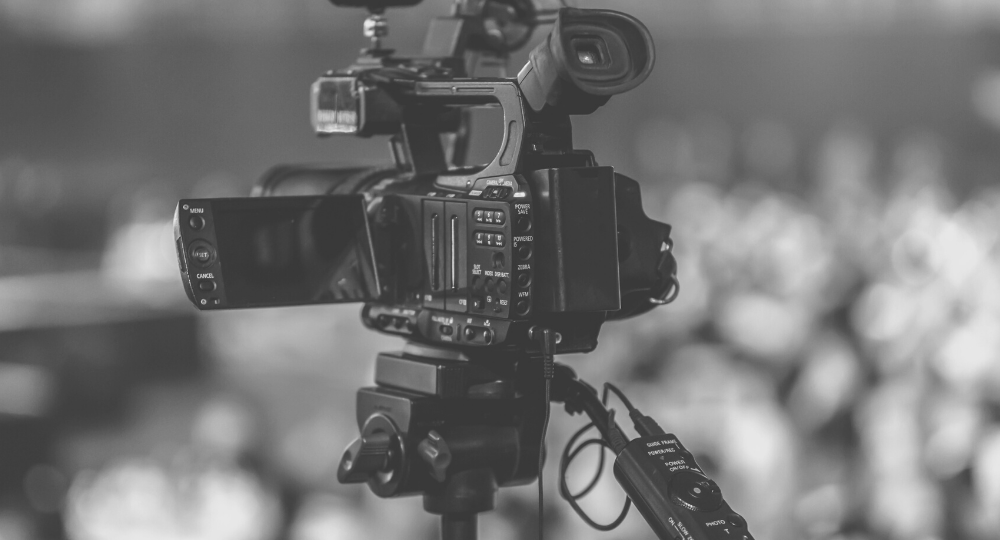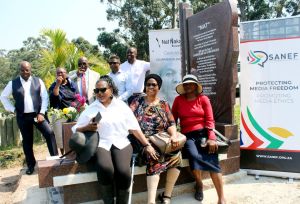 The South African National Editors' Forum in partnership with Sanlam today calls for the restoration of humanity and dignity in our country as it unveiled, for the second time, the tombstone of anti-apartheid activist, journalist Nathaniel Nat Nakasa.
SANEF has undertaken this task of mobilising resources to rebuild the tombstone after it was vandalised in 2021, alongside that of former Bafana Bafana goalkeeper, Senzo Meyiwa. The EThekwini Municipality had promised to restore the graves but had not done so until our intervention.
SANEF chairman Sbu Ngalwa says: "As SANEF, we could not just fold our arms and shrug our shoulders. Nat spent many years in exile, longing for a home that he was not allowed to return to. At some point he referred to himself as 'a native from nowhere'. When we led the project to have his remains brought back to South Africa in 2014, it was also about restoring his dignity and closing a sad chapter in our dark history. Restoring this grave, after the vandalism, is to make sure that this important history of South African journalism and its heritage is preserved.
"We therefore thank Sanlam for coming on board and assisting us to rebuild Nakasa's tombstone"
Sydney Mbhele Chief Executive: Brand Sanlam says: "Sanlam has partnered with SANEF an organization that champions media freedom and the work that they do for the protection of journalists. We saw it befitting as an organization coming from the private sector to continue to support this initiative of restoring the tombstone and the grave of Nat Nakasa. A man who was deeply connected with our history and legacy. By honouring and remembering him in this way, we are perpetuating his vision to ensure that justice is the cornerstone of what our country represents.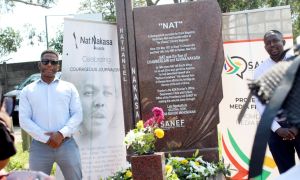 This was a man whose writing skills played a pivotal role in the liberation of South African people. Therefore, an organization like ours that lives and operates among people believes it is important to partner with communities and non-profit organisations in areas where we can be able to evolve our history as a country and allow the future generations to be able to learn and be inspired by it."
Nat's only surviving sister Ma-Gladys Maphumulo says: "I am very grateful to both SANEF and Sanlam for this wonderful work. I have knocked at many doors to get my brother's tombstone rebuilt and I failed. What out people are doing in desecrating tombstones is shocking and unfortunate. One wonders what has become of our wonderful nation. I also hope the Ethekwini Municipality will do its best to restore the dignity of graves such as Senzo Meyiwa who lies next to my brother Nat.
SANEF is troubled by the growing disregard of grave sites around the country. We believe that South Africa is better than this and its citizens do respect the final resting place for our loved ones.
We therefore appeal to all municipalities to restore the dignity of graveyards and properly protect gravesites from vandals and thieves.
Background:
Nat, whose legacy is celebrated in SANEF's annual Nat Nakasa Courageous Journalism award, died in Upstate New York in 1965.
At the time he was on a one-way visa in the US, on a Nieman Scholarship, to escape threats to his life under the apartheid regime. SANEF, together with the Nakasa family and a range of stakeholders, worked tirelessly for years to bring the remains back to his childhood suburb of Chesterville outside Durban.
In 2014 his remains were returned to SA for reburial at the Chesterville cemetery Hero Acres site, a fulfilment of his last wish to return home to the country where he was born.
Nakasa paid a high price for his sacrifices, and everything must be done to restore his final resting place. SANEF has contacted the municipality division that was responsible for the reburial as well as the eThekwini municipality in the hope that the gravesites can be properly restored and bring comfort to all.
SANEF calls on the eThekwini Municipality to ensure better security at the Hero Acres as such vandalism cannot be allowed with criminals running amok and there is no prosecution.
Note to Editors:
The South African National Editors' Forum (SANEF) is a non-profit organisation whose members are editors, senior journalists, and journalism trainers from all areas of the South African media. We are committed to championing South Africa's hard-won freedom of expression and promoting quality, ethics, and diversity in the South African media. We promote excellence in journalism through fighting for media freedom, writing policy submissions, research and education and training programmes. SANEF is not a union.
For more information please contact:
 Sbu Ngalwa – SANEF Chairperson (073) 404-1415
Nwabisa Makunga – SANEF Deputy Chairperson (082) 555-1972
Tshamano Makhadi – Treasurer-General (082) 223 0621
Makhudu Sefara – SANEF Media Freedom Chair (079) 177-2134
Asanda Ngoasheng – Western Cape Convenor – 082 610-9374
Judy Sandison – SANEF KZN Convenor (082) 571-3334
Dr. Glenda Daniels – SANEF Gauteng Convenor (083) 229-9708
Chiara Carter – Acting SANEF Eastern Cape Convenor (082) 659-9162
Reggy Moalusi – SANEF Executive Director (071) 682-3695
Twitter: @SAEditorsForum
Email: [email protected]
Website: www.sanef.org.za