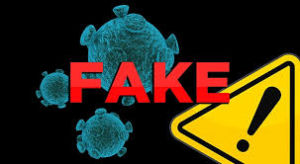 The South African National Editors' Forum (SANEF) is deeply concerned about the high level of misinformation, fake news and disinformation relating to Covid-19 and to vaccination. We wish to caution against the spread of news intentionally misleading the public which has become an increasing problem for the functioning of our democracies, affecting individuals' understanding of reality.
We note that social media is increasingly used to influence and manipulate public opinion and societal attitudes towards the COVID-19 crisis. A growing number of government officials, political representatives and some misguided individuals are turning to internet platforms and media outlets to exert influence and to peddle disinformation on vaccines and COVID-19.
We therefore call on the country's media outlets to debunk misinformation, disinformation and fake news about COVID-19 and vaccines. We urge journalists to be cautious in their continued efforts of balancing news reports not to allow anti-vaccination comments without scientific response. SANEF does not call for censorship, but for sensible, fair and balanced open debate on these sensitive issues. They are a matter of life and death for the nation.
Amid controversy surrounding the perceived safety of vaccines, SANEF calls on news outlets to explain vaccines and how they work quoting credible science-based institutions and experts to counter the spread of hate and fear or the perpetuation of misunderstandings.
We believe that the media's commitment to fairness and balance should be guided by its concomitant responsibility to prioritise the public interest, based on the objective and factual verification required to make the news accurate and credible.
SANEF also encourages citizens to report disinformation to the real411.org online portal. This includes false, inaccurate, or misleading information that is designed, presented, and promoted online and on social media platforms to intentionally cause public harm. There is also the Ombuds office in the Press Council as well as the Broadcasting Complaints Commission of South Africa (BCCSA) to deal with print and broadcasting, respectively.
Note to Editors: The South African National Editors' Forum (SANEF) is a non-profit organisation whose members are editors, senior journalists and journalism trainers from all areas of the South African media. We are committed to championing South Africa's hard-won freedom of expression and promoting quality, ethics and diversity in the South African media. We promote excellence in journalism through fighting for media freedom, writing policy submissions, research and education and training programmes. SANEF is not a union.
For more information please contact:
Sbu Ngalwa – SANEF Chairperson (073) 404-1415
Adriaan Basson – SANEF Deputy Chairperson (082) 562-2113
Mahlatse Mahlase – Secretary General (083) 399-2852
Nwabisa Makunga – Treasurer (082) 555-1972
Mary Papayya – SANEF Media Freedom Chair (082) 379-4957
Chiara Carter – SANEF Eastern Cape Convenor (082) 659-9162
Katy Katopodis – SANEF Gauteng Convenor (082) 805-7022
Judy Sandison – SANEF KZN Convenor (082) 571-3334
Asanda Ngoasheng – Western Cape Convenor – 082 610 9374
Kate Skinner – SANEF Executive Director – (082) 926-6404
Twitter: @SAEditorsForum
Email: [email protected]  Website: www.sanef.org.za