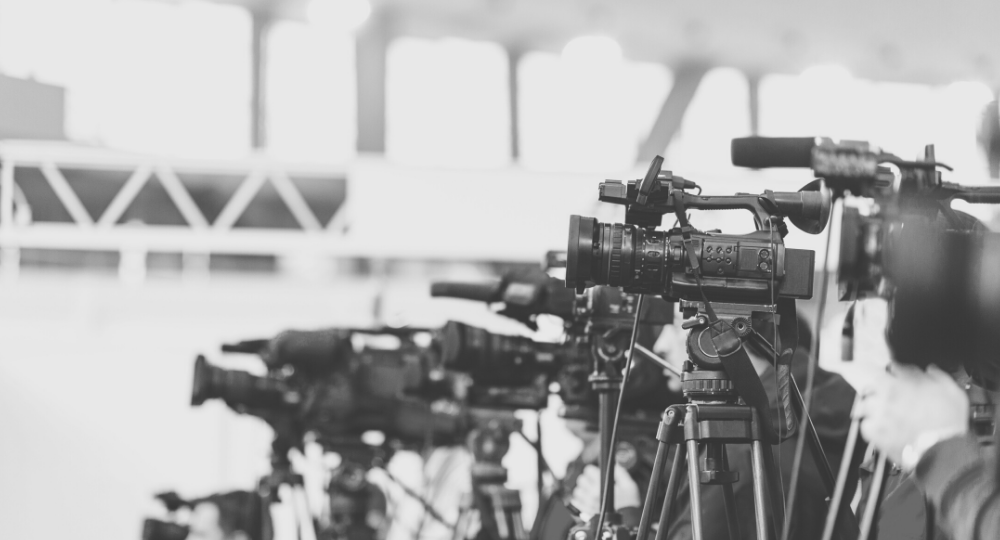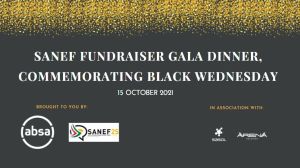 The South African National Editors Forum (SANEF) is celebrating 25 years of championing media freedom and will hold a Fundraising Dinner to mark this milestone on Friday 15 October 2021.
SANEF was born when two influential organisations united to build a formidable institution, instrumental in the protection of media and public's right to know about the affairs of their country.
Imtiaz Sooliman, founder of disaster relief organisation, Gift of the Givers, will deliver the keynote address, speaking on: "The role and importance of independent journalism and active citizenry in a weak state." Sooliman was this week deservedly crowned the Social Justice Champion of 2021.
SANEF will also use the event to commemorate 44 years since the tragic events of 19 October 1977, when scores of journalists and black consciousness leaders were detained and banned by the apartheid regime in a desperate attempt to stop them from exposing atrocities by an oppressive regime against the people of this country. October 19 is a constant reminder that our freedom was hard won, and many sacrificed their lives for a democratic South Africa.
Sbu Ngalwa, chairperson of Sanef, said: "Today, the work of fearless people like Percy Qoboza, Don Mattera, Mathatha Tsedu, Joe Tlholoe and Aggrey Klaaste, to name a few, continues to inspire us that there is more to do as we seek to safeguard hard earned freedoms like freedom of expression. We know of current challenges faced by journalists, not only locally, but the world over. We are driven to continue doing and acceding to the organisation's founding principles."
The fundraising dinner will also see the launch of a commemorative booklet, marking Sanef's 25th – birthday – documenting the struggles, victories, and challenges ahead for defenders of our freedom.
As SANEF we are thankful to all those that continue to support the work Sanef does, anchored in Article 16 of the Constitution's Bill of Rights that guarantees press freedom. We urge South Africans to continue being the first line of defence for our journalists and their work and underscoring that a free media is a critical tenet of a healthy democracy.
The birth of SANEF was as a result of a merger of two previously polarised groups – the Black Editors' Forum (BEF) and the Conference of Editors (CoE). The BEF was motivated by strong black consciousness beliefs while the CoE was largely made up of white, male, middle-class English, and Afrikaans newspaper editors.
They did, however, share common ideals which included a free press and a commitment to ethical journalism and the development of journalists, amongst other principles.
After a rocky start with diametrically opposed views, there was a willingness in the BEF and COF ranks to make things work, and soon enough an agreement in principle was hammered out. This was based on the consensus shared by all editors that, no matter their background, that it was essential to form a single organisation. What followed was a celebratory founding event held in October 1996 at the Breakwater Lodge in Cape Town.
Sanef today is active in not only defending our hard-won press freedoms, but we also have extensive programmes to train journalists and promote high ethical standards in newsrooms.
As the country battles to recover from a devastating pandemic and rebuild the economy, SANEF has also focused on the sustainability of the industry.
The project began with raising funds to support journalists who lost their jobs because of lockdown regulations to help curb the spread of Covid-19. The Media Relief Fund supported by corporate South Africa and ordinary people was able to support close to 500 media workers.
Note to Editors: The South African National Editors' Forum (SANEF) is a non-profit organisation whose members are editors, senior journalists, and journalism trainers from all areas of the South African media. We are committed to championing South Africa's hard-won freedom of expression and promoting quality, ethics, and diversity in the South African media. We promote excellence in journalism through fighting for media freedom, writing policy submissions, research and education and training programmes. SANEF is not a union.
For more information please contact:
Sbu Ngala – SANEF Chairperson (073) 404-1415
Adriaan Basson – SANEF Deputy Chairperson (082) 562-2113
Mahlatse Mahlase – Secretary General (083) 399-2852
Nwabisa Makunga – Treasurer (082) 555-1972
Mary Papayya – SANEF Media Freedom Chair (082) 379-4957
Asanda Ngoasheng – Western Cape Convenor – 082 610-9374
Judy Sandison – SANEF KZN Convenor (082) 571-3334
Katy Katopodis – SANEF Gauteng Convenor (082) 805-7022
Chiara Carter – SANEF Eastern Cape Convenor (082) 659-9162
Reggy Moalusi – SANEF Executive Director (071) 682-3695
Twitter: @SAEditorsForum
Email: [email protected] Website: www.sanef.org.za