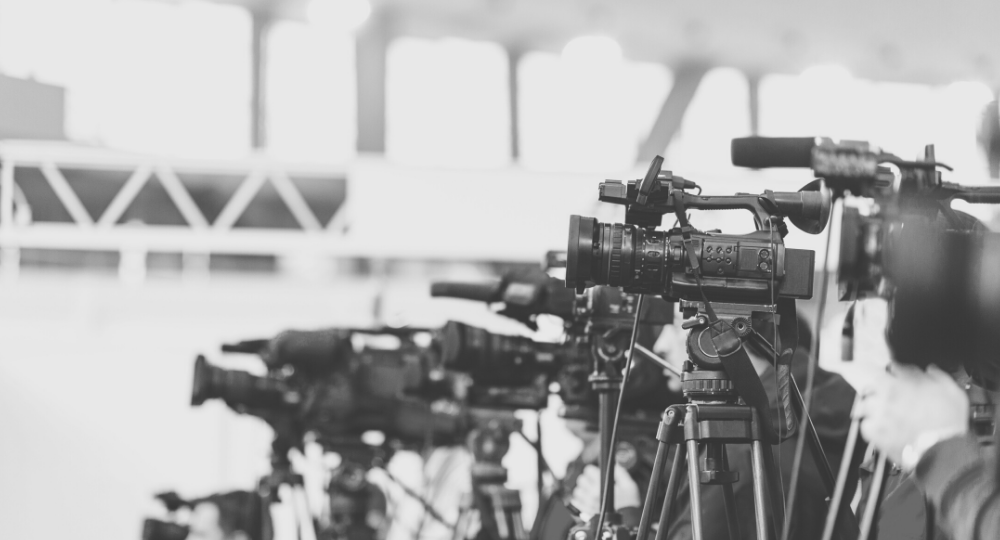 As the looting, violence and unrest continue across Gauteng and KwaZulu-Natal, the South African National Editors' Forum (SANEF) has noted with shame the looting and extensive damage done at four radio stations in Alexandra, Johannesburg, in Kagiso, Mogale City, Mams FM in Mamelodi, Pretoria as well as Intokozo 101.2 FM, based in Umlazi, Durban.
The four stations were attacked by thugs, who damaged property belonging to the stations as the thuggery, violence, lawlessness continues across Gauteng and KZN. All four stations have over the years been of great service to their communities.
For instance, Alex FM has been in operation for 27 years, while West Side FM has been on the air for eight years. It is a sad day when properties are vandalised by criminals purporting to have a cause to fight for, yet they choose to use violence and vandalism to achieve that cause.
The two stations are now battling to get back on air and serve their communities as broadcasting equipment, among other assets, have been stolen.
We call on the South African Police Service and the SA National Defence Force to continue acting against these criminals, clearly hellbent on cutting all forms of key news communication that are being delivered, such as those done by Intokozo FM, Mams FM, Alex FM and West Side FM.
SANEF earlier spoke to representatives from Alex FM and West Side FM, who stated, they would need help as they have lost a lot of assets. West Side FM is situated at a local mall, where shops were looted and vandalised. Alex FM has put all the losses, inclusive of studio computers, equipment and infrastructure around R5 million. Mams FM has been forced off air as the transmitter and studios were vandalised, and equipment stolen last night.
Intokozo 101.2 FM, often popularly referred to as Intokozo Yeningizimu, also lost its broadcasting and office equipment on Monday night when it was broken into, looted and offices extensively looted.
It took years for these stations to be built, yet thugs saw fit to vandalise and loot them. SANEF encourages the stations to open criminal cases, which will hopefully result in successful prosecutions.
In KZN, we note and commend Premier Sihle Zikalala's call for the media to be allowed space to do their job, while we also note unacceptable racial attacks and some police officers who continue to treat journalists with utter disrespect.
We acknowledge that everyone has a constitutional right to protest, but what we have seen in recent days has now gone beyond protest, rather criminality that must be condemned, with those arrested to be prosecuted.
We would like to praise all our journalists for their bravery, and amazing coverage in these challenging conditions.
Note to Editors: The South African National Editors' Forum (SANEF) is a non-profit organisation whose members are editors, senior journalists and journalism trainers from all areas of the South African media. We are committed to championing South Africa's hard-won freedom of expression and promoting quality, ethics and diversity in the South African media. We promote excellence in journalism through fighting for media freedom, writing policy submissions, research and education and training programmes. SANEF is not a union.
For more information please contact:
Sbu Ngala – SANEF Chairperson (073) 404-1415
Adriaan Basson – SANEF Deputy Chairperson (082) 562-2113
Mahlatse Mahlase – Secretary General (083) 399-2852
Nwabisa Makunga – Treasurer (082) 555-1972
Mary Papayya – SANEF Media Freedom Chair (082) 379-4957
Asanda Ngoasheng – Western Cape Convenor – 082 610-9374
Judy Sandison – SANEF KZN Convenor (082) 571-3334
Katy Katopodis – SANEF Gauteng Convenor (082) 805-7022
Chiara Carter – SANEF Eastern Cape Convenor (082) 659-9162
Reggy Moalusi – SANEF Executive Director (071) 682-3695
Twitter: @SAEditorsForum
Email: [email protected] Website: www.sanef.org.za