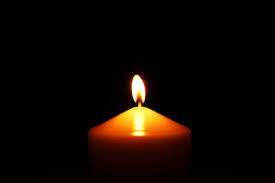 We have learnt with heavy hearts the news of the passing of Sidwell Molantoa Medupe, the spokesperson for the Department of Trade, Industry and Competition (dtic). Sidwell passed away due to Covid-19 complications.
He worked closely with members of the media and was one of the dependable government communicators.
As the South African National Editors' Forum (SANEF) we join other colleagues in sending our condolences to the Medupe family, his friends, and government colleagues on the sudden loss of Sidwell.
Sidwell started his career with the SABC, before he left the public broadcaster to join the North West department of Public Works. SANEF members work closely with government communicators, hence our sense of loss at the passing of Sidwell.
Puleng Magape, Gauteng Assignment Editor at the SABC, said: "I worked with Sidwell in 1996 at the SABC in Weavind Park, Pretoria. He joined us on the 1st of June 1996 as a journalist. I remember him as a hardworking reporter who was not discouraged by the then editors who didn't like his heavy slow voice.
"He fought tooth and nail to be on air and he did very well.
He covered lots of protest stories in Pretoria's townships and had a passion for development stories too. Sidwell was very humble, patient, and diligent. We interacted a lot with him as a spokesperson after he left SABC. I will miss his daily spiritual messages which he used to send to me without fail. May he rest in peace," said Magape.
SABC's Economics Reporter, Liabo Setho, said: "What a shock to learn of Sidwell's passing. For many years I have leaned on his support and professionalism as spokesperson of the dtic, which he carried out with grace and diligence always. It was always reassuring that we as reporters could easily get hold of him to arrange for an urgent comment or to 'ask a quick question'.
"This is a deep loss for us media professionals. Sidwell will always be remembered for the softness in his voice, his friendly nature and non-aggressive persuasion, a perfect example of an exceptional communicator. Robala ka Kagiso Motho omontle!"
Note to Editors: The South African National Editors' Forum (SANEF) is a non-profit organisation whose members are editors, senior journalists, and journalism trainers from all areas of the South African media. We are committed to championing South Africa's hard-won freedom of expression and promoting quality,
ethics, and diversity in the South African media. We promote excellence in journalism through fighting for media freedom, writing policy submissions, research and education and training programmes. SANEF is not a union.
For more information please contact:
Sbu Ngalwa – SANEF Chairperson (073) 404-1415
Adriaan Basson – SANEF Deputy Chairperson (082) 562-2113
Mahlatse Mahlase – Secretary General (083) 399-2852
Nwabisa Makunga – Treasurer (082) 555-1972
Mary Papayya – SANEF Media Freedom Chair (082) 379-4957
Asanda Ngoasheng – Western Cape Convenor – 082 610 9374
Judy Sandison – SANEF KZN Convenor (082) 571-3334
Katy Katopodis – SANEF Gauteng Convenor (082) 805-7022
Chiara Carter – SANEF Eastern Cape Convenor (082) 659-9162
Reggy Moalusi – SANEF Executive Director – (071) 682-3695
Twitter: @SAEditorsForum
Email: [email protected]  Website: www.sanef.org.za