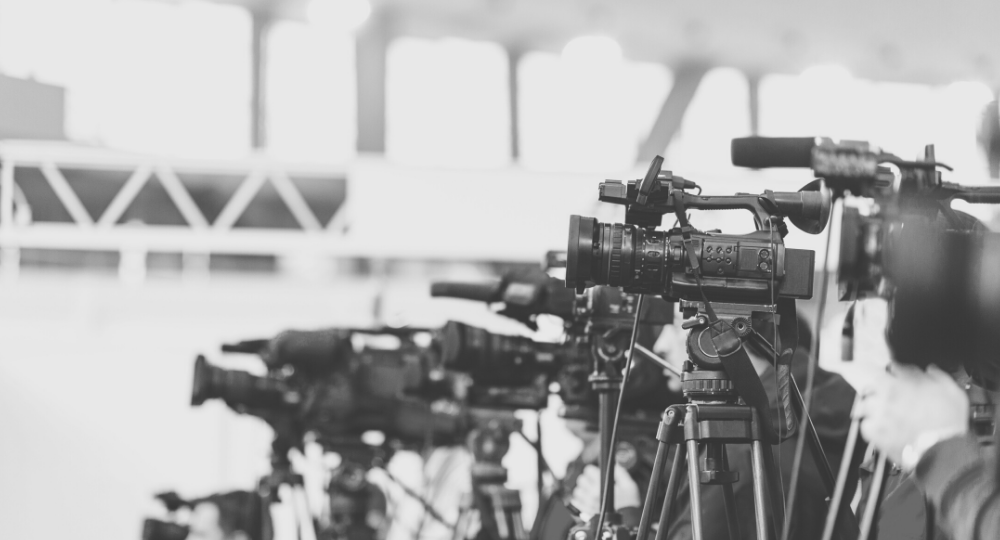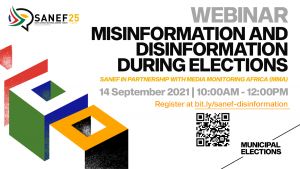 Thank you for attending the SANEF: Role of media during elections webinar.
Please find the dates to our next webinars below as well as resources and the recording links to our webinar held on Tuesday.
The training is part of SANEF's ongoing capacity building and investment in democracy and governance reporting skills, to ensure that journalists provide the public with fair, balanced and accurate information to rely on when they prepare for voting day.
Webinar, 7 September
Role of media during elections replay here 
14 September 2021 | 10AM – 12.00PM
Webinar: Disinformation during the elections 
– The shortcomings of the term 'fake news', and alternative terminology to be used;
– The different regional and regulatory responses to address disinformation, and the measures being implemented in South Africa to address disinformation online during the elections and during the COVID-19 pandemic;
– The standard of care required by the media and the importance of media credibility;
– Guidelines for countering disinformation: the important role of the media in publishing counter-narratives, fact‑checking and verification, and practical guidance for journalists.
Register here
 21 September 2021 | 10AM – 11.45PM
Webinar: Safety of journalists on and off line 
– The types of threats, harassment, and attacks faced by the media — including gender-specific — and the obligations on the state and media organisations.
– The importance of the protection of sources, as recognised under our domestic case law.
– Practical guidance for journalists to protect themselves online, including on social media, and in reporting during the COVID-19 pandemic.
– Practical guidance for journalists on where they can seek assistance and recourse in the event of threats, harassment or attacks.
Register here
Resources:
Presentation: Module 2 Elections training PowerPoint
Portal: Module 2 training
To help us improve, please take a few minutes to take our survey and let us know what you thought about our webinar.