promoting sustainable JOURNALISM
Annual SANEF Fundraiser Dinner 2022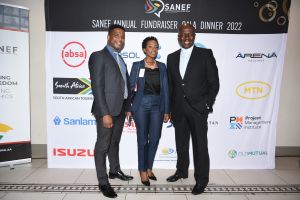 Forty-five years since the brutality of the events of Black Wednesday on 19 October 1977, media freedom was not only trampled upon back then, but we also still see this key tenet of Article 16 of the Bill of the Rights being violated this day, in a country with an august Constitution.
As key proponents and defenders of media freedom, the South African National Editors' Forum (SANEF) has since 2016 been holding an annual fundraising dinner during the week of Black Wednesday, aimed at raising funds towards legal cases that the organisation usually undertakes.
SANEF is always at the forefront of the protection of journalists' media freedom and will always take up cases aimed at availing legal defences through a myriad of interventions, such as when access to courts is denied or journalists are hauled to court.
In some parts of our globe, journalists face stringent, punitive, and deadly working environments where they are being targeted, simply for doing their jobs. Here at home, we have noted an increased number of misogynistic posts on social media, all aimed at women journalists. Worryingly, we have also seen a former president taking a journalist to court, a development that should be condemned and challenged in its entirety.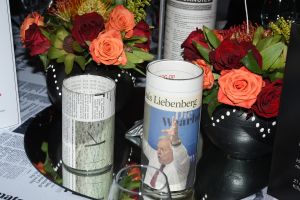 Black Wednesday refers to events of 19 October 1977, when apartheid-era Justice Minister Jimmy Kruger outlawed over eighteen organisations, including the Union of Black Journalists (UBJ) and three newspapers, The World, Weekend World edited by Percy Qoboza, and Pro Veritate, the publication published by anti-apartheid activist Beyers Naude. Qoboza and his deputy, Aggrey Klaaste were imprisoned. Naude and Donald Woods, editor of the Daily Dispatch, were banned from writing and put under house arrest.
Sbu Ngalwa, SANEF's chairperson, said: "As the media and the judiciary – working independently – we have kept the fires burning in this country while other institutions seemed to be falling apart. That is why we asked the former Deputy Chief Justice to speak on the following topic: The Media and the Judiciary: What role should they play in the post State Capture era.
"I'm sure we will learn a lot from his insights and wisdom – he may be retired but fortunately wisdom does not retire but is only sharpened by time. The easy answer to the topic would be to say – for us as the media – we need to continue being vigilant and to relentlessly hold the powerful to account."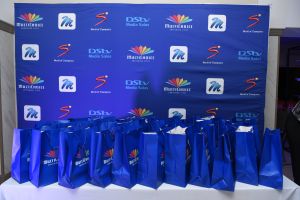 The annual fundraiser dinner was held in Johannesburg, where a notable number of corporates bought tables, in support of SANEF's work. The dinner's guest speaker was retired Deputy Chief Justice, Dikgang Moseneke.
In his address, Moseneke, said: "So SANEF has rightly joined others in our nation never to forget Black Wednesday.  History tends to repeat itself.  Then or now, here, or elsewhere, power brokers in public affairs and in private spaces detest and fear the Fourth Estate.  At the best of times, they would choose a compliant or uncritical media.  If everything else fails the powerful would choose to silence free, public expression by jailing, threatening or even murdering journalists. Journalists across the world are facing increasingly hostile environments. Many have been threatened and publicly assaulted or killed as they strive to search for the truth and publish the facts.  Just as well we wrote in Section 16 of our Constitution.

Note to Editors:
The South African National Editors' Forum (SANEF) is a non-profit organisation whose members are editors, senior journalists, and journalism trainers from all areas of the South African media. We are committed to championing South Africa's hard-won freedom of expression and promoting quality, ethics, and diversity in the South African media. We promote excellence in journalism through fighting for media freedom, writing policy submissions, research and education and training programmes. SANEF is not a union.
For more information please contact:
 Sbu Ngalwa – SANEF Chairperson (073) 404-1415
Nwabisa Makunga – SANEF Deputy Chairperson (082) 555-1972
Mary Papayya – SANEF Acting Secretary-General (082) 379 4957
Tshamano Makhadi – Treasurer-General (082) 223 0621
Makhudu Sefara – SANEF Media Freedom Chair (079) 177-2134
Asanda Ngoasheng – Western Cape Convenor – 082 610-9374
Judy Sandison – SANEF KZN Convenor (082) 571-3334
Dr. Glenda Daniels – SANEF Gauteng Convenor (083) 229-9708
Chiara Carter – Acting SANEF Eastern Cape Convenor (082) 659-9162
Reggy Moalusi – SANEF Executive Director (071) 682-3695
 For The Buz Factor
Bridget van Oerle
(083) 263 6991
 Twitter: @SAEditorsForum
Email: [email protected]
Website: www.sanef.org.za