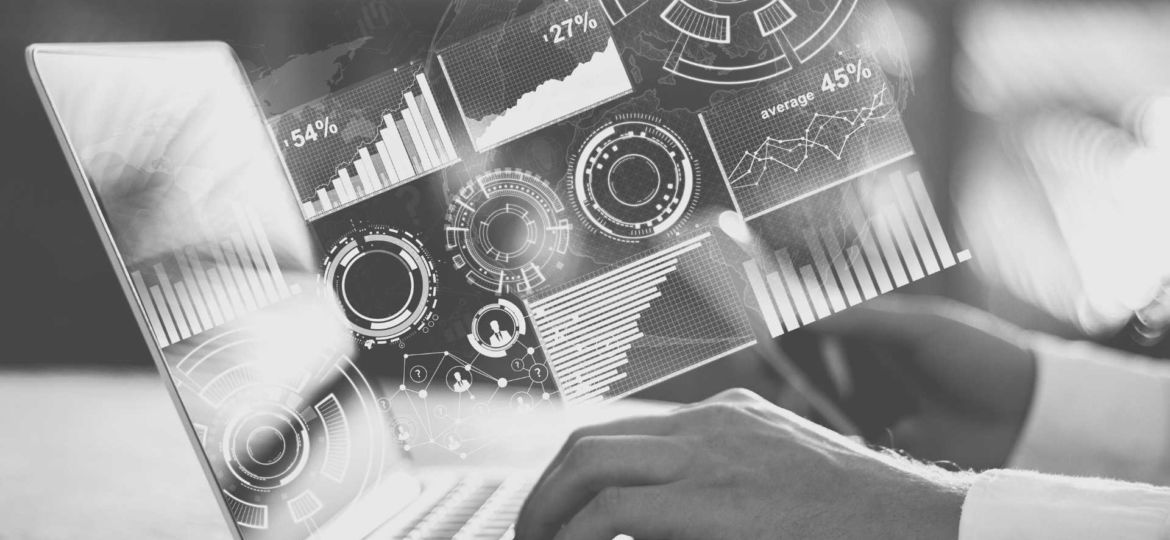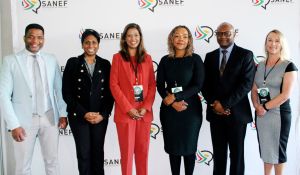 30 August 2023
The South African National Editors' Forum (SANEF) is pleased to announce the launch of a financial journalism fellowship aimed at mid-career journalists. The fellowship is sponsored by Deloitte South Africa with funding for the next three years and administered by the WITS Centre for Journalism (WCJ).
The SANEF Fellowship in Financial Journalism, will offer specialised training over six months, and equip candidates to accurately report on complex financial matters. Students will engage with local financial and journalism experts giving them the opportunity to expand their networks and produce more in-depth stories and economic news.
The course has been identified as suitable for upskilling journalists with experience who seek to further understand complex financial and regulatory issues for accurate reporting. The fellowship will be delivered to cohorts of about twenty journalists from October this year and another twenty in 2024.
Sbu Ngalwa, SANEF's chairperson said, "This is a ground-breaking development and a much-needed intervention in the journalism industry. Over the years, we have seen the depletion and lack of investment in newsrooms, thus eroding the available skills. This specialist training in financial journalism will go a long way in ensuring that South African journalists continue to speak truth to power and have the necessary skills to make sense of complex financial matters. This is a boost for our profession, and our country's democracy will be all the better for that."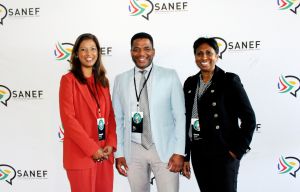 Deloitte Africa CEO, Ruwayda Redfearn said, "Business has an essential role to play in improving society, including advancing economic opportunity. Our support for this initiative is informed by the critical role we as Deloitte play in upholding trust within the financial markets and broader society. Quality financial journalism has a critical role to play in this process."
Redfearn further adds, "South Africa has a rich tradition of financial journalism, and the fellowship aims to deepen and diversify this pool, with an increased weighting on Black females as part of the selection process to help drive transformation."
The coursework was developed by both SANEF and the WCJ, in close consultation with Deloitte South Africa, which will use its experts and client network to provide supplementary Masterclasses.
Application form for the fellowship will be published soon.
—Ends—
Note to Editors:
The South African National Editors' Forum (SANEF) is a non-profit organisation whose members are editors, senior journalists, and journalism trainers from all areas of South African media. We are committed to championing South Africa's hard-won freedom of expression and promoting quality, ethics, and diversity in the South African media. We promote excellence in journalism through fighting for media freedom, writing policy submissions, research, and education and training programmes. SANEF is not a union.
The Wits Centre for Journalism (WCJ), formerly Wits Journalism, is one of the leading journalism and media training institutions in Africa, with a history spanning more than two decades. Situated within the School of Literature, Language and Media at Wits University in Johannesburg, the WCJ has become a leading provider of quality post-graduate teaching, thought leadership and practical engagement within the changing world of journalism, research and training. Research projects range from academic research through the work of faculty members and students, mapping research funded by partners, and commissioned research undertaken by leading industry experts across the continent. The WCJ is home to the African Investigative Journalism Conference, Radio Days Africa and Jamfest, while the Wits Justice Project, Citizen Justice Network, Jamlab Africa and the Africa-China Reporting Project are some of the projects based at the WCJ deepening the Centre's engagement with the media and journalism industries.
For more information please contact:
Sbu Ngalwa – SANEF Chairperson (073) 404-1415
Nwabisa Makunga – SANEF Deputy Chairperson (082) 555-1972
Tshamano Makhadi – Treasurer-General (082) 223 0621
Makhudu Sefara – SANEF Media Freedom Chair (079) 177-2134
Judy Sandison – SANEF KZN Convenor (082) 571-3334
Dr. Glenda Daniels – SANEF Gauteng Convenor (083) 229-9708
Rochelle De Kock – SANEF Eastern Cape Convenor (072) 969-8028
Reggy Moalusi – SANEF Executive Director (071) 682-3695
Twitter: @SAEditorsForum
Email: 

[email protected]

Website: www.sanef.org.za